It is believed that hybrid and network wars, other non-contact, but aggressive actions against Russia are conducted in the political, economic, cultural, information spaces, which, as it seems to us, we can control. However, the "battlefield" is not limited to this. Today, traditions and sacral foundations of the state are attacked, and the family is increasingly being targeted.
The realities of this invisible war are such that, under various pretexts, attempts are being made to drag all sorts of dubious experiments on the family under the guise of legislative initiatives. Fortunately, we do not particularly feel the consequences of these innovations, which have received a start in life in the West, thanks to the conservative Russian legislation and the peculiarities of our mentality, but they have already touched on compatriots living abroad. On the other hand, these changes are progressively and almost imperceptibly occurring under the pressure of certain forces in our country. Why in Russia there are so many divorces? Why are catastrophically lost contacts between parents and children against the background of horrific statistics of teen suicides (first place in the world)? Or since when did unregistered cohabitation of a man and woman begin to be considered a family (today every third child in Russia is born out of wedlock)?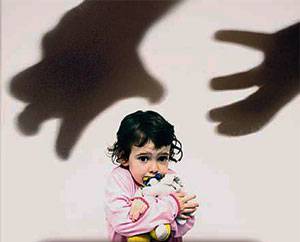 Such phenomena can be united by the general process of desacralization of a family, when the cover, traditionally protected from prying eyes, is removed from it. But for the time being, for the majority of citizens, there is no doubt an axiom that children are best brought up in a full traditional family, where there is a hierarchy of voluntary service to each other, based on love.
Meanwhile, attempts not only to intervene in this sacred space, but also to impose a different model of values, are being made more and more often. For example, certain forces created a certain sample of the ideal cell of the future society, to which everyone should, without hesitation, equal themselves and rebuild on it. In the West, not only same-sex marriages became fashionable, but also "families" with three or more parents. Although the last word here is clearly not good, outdated. Indeed, in the EU, the notions "mother", "father" that are sacred to a normal person are abolished and asexual terms of partners are introduced instead of them: "parent No. 1" and "parent No. 2". Moreover, already in kindergarten kids are forced to think about what sex they are and it is proposed to choose a different one. In Sweden, for example, the special word hen was introduced, which means "it" is something of the middle floor and, for this reason, common toilets are introduced, excuse me (for those who "it" or have not yet decided). State funds are allocated for these, in our understanding of disgrace or "jokes", and are able to count money in the West. Sit behind the high fences opponents of such innovations will not succeed - it is a matter of time.
Dictatorship in short pants
Thankfully, these perversions have not yet come to us, but the Russian family nonetheless is undergoing a serious test of strength. The Russian parliament is considering a package of laws in which it is proposed to introduce a kind of test for parents for the right to raise their child. A mother with a low IQ will not pass an analogue of the USE, invented by someone, and legally deprived of her native child.
And are children's helplines, which are gradually being introduced on the territory of Russia since 2010, both useful and harmless? Behind such experiments, an overt desire to make the main enemy of the child ... his parents more often can be seen, and the defenders of the respective special courses of other aunts from the guardianship bodies should become defenders. For such initiatives, most often lies the attempt on the hierarchy of the family, where the father was traditionally considered the main one. Do we have few visual examples of which citizens grow up in a family, where its head is actually a spoiled child? Ardent fighters for equality do not see the difference between an infant and an old man. But let us imagine for a moment the family, where the child plans a budget on a par with adults or makes decisions on other key issues, for example, the distribution of responsibilities. He is invited to remove the toys and go to bed, but he protests, believing it is a violation of his rights, and urgently needs to buy him a bicycle, and tomorrow he should be taken not to the kindergarten, but to the zoo. Otherwise, he will consider himself disadvantaged and go to court. Funny But in the West, such antics are becoming an ordinary phenomenon.
For eight years, we have a law on domestic violence, but the situation has not improved, but pressure is increasing on deputies to amend the direction of curtailing family rights. The latest innovation is the initiative to bring parents to criminal responsibility for applying light corporal punishments to their children, that is, for harmless slapping at the soft spot of a naughty child. Who among us has not experienced this paternal, admonishing gesture, filled primarily with care? In the "families of the future" this will become impossible. They will be ruled no longer by love and mutual respect, but by fear and an unhealthy struggle for power.
The legislative initiative "on social education in the family" is being considered, which grossly exaggerates sacred parental rights and obligations, transferring them to a commercial basis. In a short time, perhaps, the profession of "Parent" will appear, when specially trained, licensed people will have the right to raise other people's children, replacing their parents with their mother. Biological and legal parents who do not receive these rights will have to move once again.
I would like to briefly review the law on parental responsibility lobbied by certain individuals. He, in particular, provides for punishing moms and dads for leaving for a certain time without the supervision of a child. And if such precedents that led to the sad consequences took place, with the adoption of this law, any parent who left 15 minutes to the store or pharmacy and left the child at home alone is subject to trial. Does this bill contribute to parental responsibility or does it take us a step closer to another restriction of their rights?
Surrogates love and care
It is impossible not to say about this phenomenon that has received a residence permit in Russia, as a surrogate motherhood. Given the large percentage of female infertility among Russian women, it would seem impossible to deprive them of the chance to become mothers, albeit in an unnatural way. Nothing is known about the consequences of such a solution to the problem; too little time has passed. But some scientists warn of possible complications as a consequence of these procedures that violate the ethical standards of the recent past, because in fact there is an invasion of the sacred. The birth of a person from the sacrament becomes a profession - making money. The term "surrogate" means inferior. Can there be happiness where inferiority is based? Nobody thinks about the further fate of the so-called surrogate mothers, who after a couple of similar experiments become disabled. Becoming a happy mother for someone else's account - isn't this contrary to family values ​​and simply unwritten laws?
Recently, there has been a lot of talk about so-called baby boxes - special "devices" for children who are refusal. They create a noisy advertisement, give references to the experience of the West, but if you translate a beautiful phrase into Russian, the veil of mystery will disappear and the essence will be exposed: these are tanks for abandoned, unnecessary moms of children. How this should cut the ear of someone who has the sharpness of perception of the truth. The experience of the same Germany, meanwhile, showed that thanks to these boxes, the problem of refusers was not solved. Drawn Kinders are still found in landfills, and the children most often get fed up with decent Frau. Therefore, the program plan to minimize.
Such legislative initiatives lead to the fact that the child, who must grow in a closed and protected from all sides space of the native environment - the family, is transformed into a living commodity on which other people make money. Alas, today, as in the time of the slave trade, it is possible. Children are not only trite sold around the Russian laws, including same-sex families, but also "sorted" into organs or used in fetal medicine, such as, for example, with abortive babies.
And instead of strengthening family values, supporting them "in word and deed", the authorities allow them to push through such legislation, to copy the dubious experiments of Europe. And there, for example in Holland, the "party of pedophiles" is already officially registered, defending the rights of people whom we consider to be bad people.
In conclusion, we give a typical example. At the initiative of the UN Human Rights Council in 2015, the representatives of the world community considered the question: what should be considered a family in the new (generated by Western civilization) conditions? The American side, supported by the members of the European Union, proposed a resolution stating that "the family is a union of two citizens", but our delegation insisted on the wording that "the family is a union between a man and a woman". After long debates and voting, Russia's position won out. But the struggle is not over. We can win only if we keep our moral foundations. To lose this battle is to lose sovereignty.