The United Instrument-Making Corporation showed at the Innoprom-2016 exhibition in Yekaterinburg, the first UAV in Russia completely manufactured using 3D printing technology. The creation of such a device takes about one day, and its components are assembled before the launch of the 15-20 minutes, reports
press office
enterprises.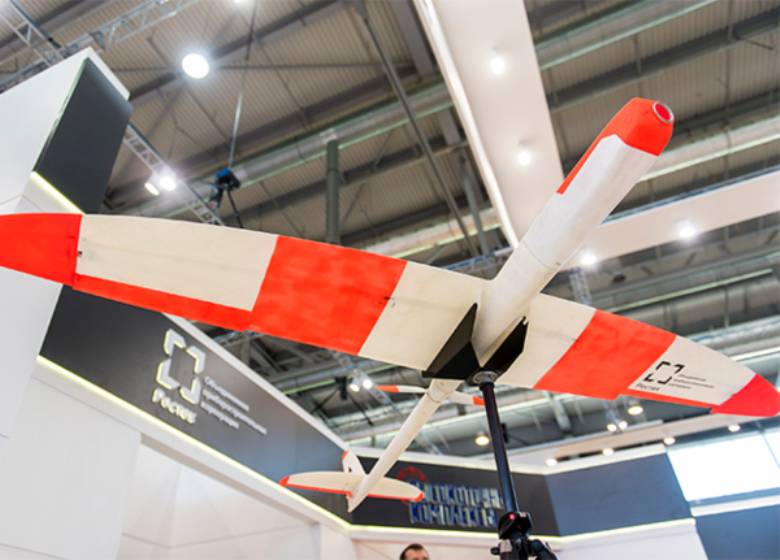 "The new UAV is capable of carrying video equipment on board and performing various tasks related to the exploration and monitoring of territories. The set of airframe power elements (fuselage, wings and tail) is made as one unit with the vehicle's plating, which made it possible to achieve weight reduction, give the necessary rigidity to the structure, and also ensure high aerodynamic characteristics, "the release said.
Sergey Skokov, Deputy General Director, OPK: "The use of additive technologies allows us to significantly speed up and cheapen the process of creating a new product and its mass production. The advantage of this aircraft is that any of its parts can be quickly manufactured even in field conditions. The UAV, developed by our Luch design bureau, successfully passed flight test design tests, proving the effectiveness of using 3D printing technology in this area. "
According to him, "with the help of such devices the concept of group use of UAVs for solving various combat missions without regard to the risks of damage and loss of vehicles can be implemented."
"Another feature of this drone is the location of the screw. Traditionally, it is located on the nose or in the tail section of the aircraft. In this case, the screw is located in the center of the apparatus, fastens on the beam itself and rotates around it. This solution offers advantages from an aerodynamic point of view, "Skokov added.
According to the press service, "the drone is capable of working in a radius of up to 50 km. It is equipped with a domestic engine, weighs less than 4 kg, and the wingspan is 2,4 m. "