After the end of the NATO summit in Warsaw, the countries of the military bloc began a detailed discussion of the deployment of NATO battalions in the Baltic States and Poland. We are talking about battalions, the number of each of which will be about 1 thousand troops. At the same time, Baltic officials and the media joined in the campaign, which tells about "how much the Baltic States will benefit from the deployment of foreign troops."
So, in the Lithuanian newspaper
Verslo zinios
material appeared that represents the placement of German, French and Belgian soldiers and officers in Lithuania almost as a miracle elixir for the Lithuanian economy. In the publication they argue that the Lithuanian sphere of public catering, which will provide the NATO military, will benefit in particular.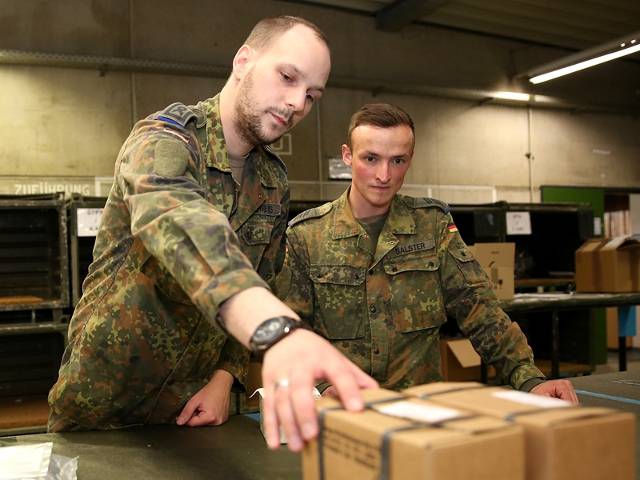 German army soldiers
And this statement of the Lithuanian Minister of Defense Juozas Olekas:
If we talk about the nutrition of military personnel., Then in the year the cost of food for 1 thousand soldiers and officers will be at least 2 million euros. It is clear that most of these funds will remain in Lithuania - in the purses of suppliers and manufacturers of products in the field of catering. In profit will be our builders. They will have a job and a salary.
At the same time, Olekas did not give an exact answer to the question of what particular profit the thousand NATO military would bring to the Lithuanian economy. territory of its eastern colony.
It should be noted that the issues of placing a foreign contingent today were discussed in Latvia. Canadian Foreign Minister Stephan Dion, who arrived in Riga, announced that he is proud of the Canadian military mission, which will start working in Latvia from February 2017. According to Dion, who is quoted by the information service
Delphi
, the Canadian military "will protect every square centimeter of Latvia."