China is actively increasing its submarine fleet, the number of which will soon be equal to the US,
TASS
a message from the South China Morning Post.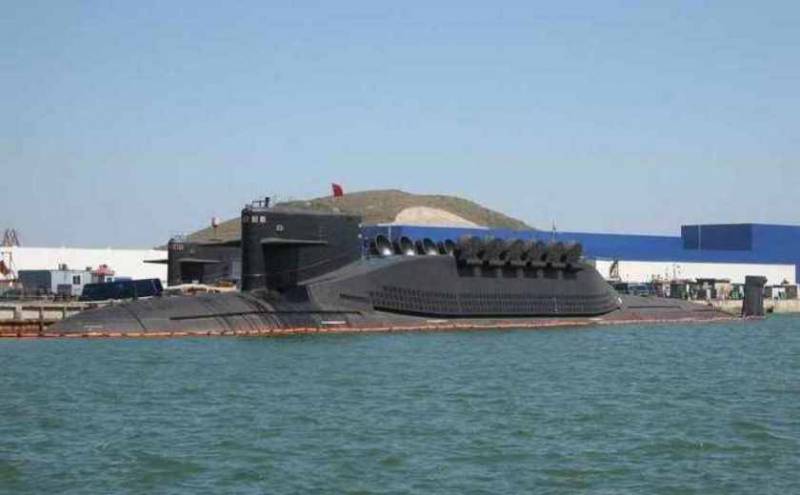 According to the agency, "at present, the Navy of the People's Liberation Army of China has at least 70 submarines (according to some sources - 73), including 16 atomic ones. In the US, the total number of submarines is 75. "
It is noted that "the most modern in China is still a strategic submarine carrier of the Jin class (094 project), designed to launch nuclear ballistic missiles." According to the US military, "currently in service with the Chinese Navy there are four submarines of this type, another one is under construction." It is assumed that most of them are located on a secret base built on the island of Hainan.
Meanwhile, Chinese designers are developing a new generation of submarines project 096. According to some experts, it will be armed with "powerful JL-3 intercontinental ballistic missiles capable of reaching the United States when launched from the South China Sea."
Experts believe that "submarines of this type will significantly increase the range of use, mobility, secrecy and effectiveness of Chinese nuclear deterrence."
According to them, "the possibilities for deploying Chinese nuclear submarines in the Asia-Pacific region have increased significantly after Beijing built remote bulk islands with airfields and other infrastructure in the South China Sea."
Underwater expert
the fleet
from Singapore, Colleen Lin said on this occasion: "We see that Chinese nuclear submarines have become a" long arm "in the region: they are able to operate for a longer period without the need for frequent return to their bases on Hainan or on the coast of mainland China."
"If in former times, the Chinese submarines were considered very noisy and easily noticeable, then over the last decade, everything has changed. They began to actively monitor US aircraft carrier groups in the East China Sea. So, back in 2006, the Song-class diesel-electric submarine, quietly crept up to the Kitty Hawk aircraft carrier, pointedly surfaced from him at a distance of a torpedo attack (5 nautical miles). This step was to show the United States that their dominance in the Pacific came to an end, "he added.