Russian aircraft 6-th generation will fly at hypersonic speed, and be able to enter the near space, transmits
TASS
message from the advisor to the first deputy general director of the Radio Electronic Technologies concern (KRET) Vladimir Mikheev.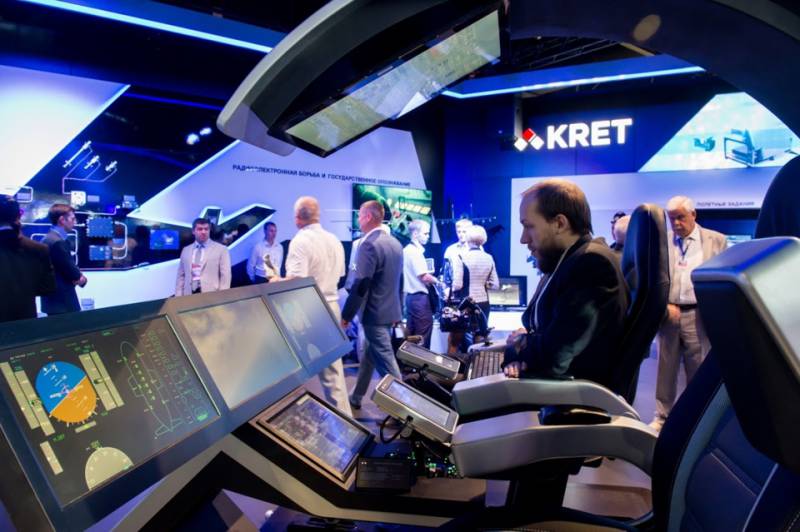 He noted that "the fighter of the sixth generation will be created in parallel in two versions - manned and unmanned."
"The basic principle of this aircraft is the so-called flock, a collective solution to any task. In the group of such aircraft will be one or two manned, the rest unmanned. And those and others will be able to automatically perform all flight functions, ranging from takeoff to the performance of combat missions and landing, "said Mikheev.
According to him, "a manned fighter will receive reduced characteristics." Only the unmanned version will have full technical capabilities. These include "movement with hypersonic speed (Mach 4-5) and the possibility of entering into near space."
In addition, promising aircraft will be armed with "electromagnetic guns that can completely disable enemy electronics," a KRET representative said.
"Fighters of the sixth generation - it will be planes that combine hypersonic flight speed, low visibility, high security, artificial intelligence for work in a group and the most modern
weapon
- including electromagnetic, "- he said.
"A microwave weapon forms a directional electromagnetic pulse, capable of disabling complex electronic devices at a great distance - for example, radar or missile guidance systems. Electromagnetic guns that exist now in Russia can turn off the enemy's electronics for a while. The development of this technology will lead to the fact that the impact of microwave weapons will destroy the element base of the goal, that is, completely disable it, "the adviser explained.
According to Mikheev, the unmanned version of the fighter will be armed with such guns, since a powerful electronic pulse can easily kill the pilot.
"The sixth generation aircraft will receive a unified electronic warfare system, in which the same device will be both a locator, an EW tool, and a data transmission system, also performing navigation and state functions. The PAK FA radar can also work for reconnaissance and EW, and the EW system, in turn, is engaged in radar. That is, the integration and redistribution of functions is already happening, "he said.
Development of the aircraft 6-th generation is already underway. It is assumed that he will rise into the air at the beginning of 2030's.