Rossiyskaya Gazeta
published a video that appeared on the network, capturing the strike of the gunners of the Syrian government army against a militant group in the north of Aleppo.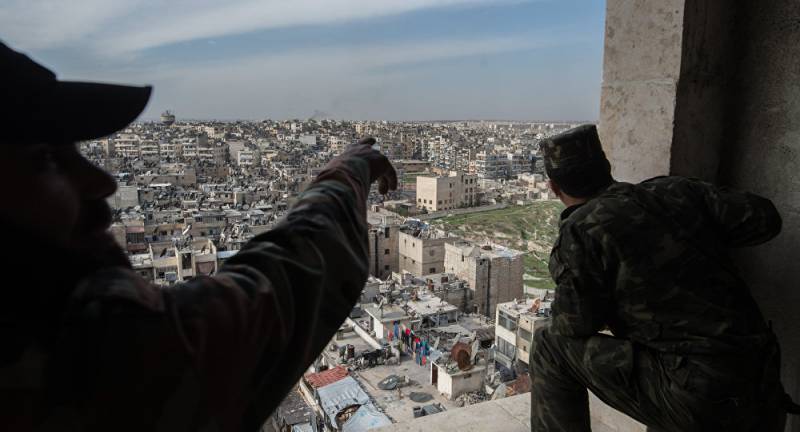 The video was posted on YouTobe by the Nuriddin az-Zinki group.
"The 28-second video shows how an armed group of militants, numbering eight, is trying to take a new position among the ruins of a city suburb. Suddenly, an artillery volley covers it and numerous explosions of shells and clouds of smoke are visible on the site of the militant detachment, "the video newspaper commented.
The publication reminds that last week government forces knocked out terrorists from the farms of Mallach and blocked them in Aleppo. All attempts by the militants "Dzhebhat al-Nusra" and "Jaish al-Islam" to get out of the encirclement were stopped by the Syrian army together with the militias.