The commander of the battalion-regiment-division "Azov" Andrei Biletsky, who concurrently occupies the post of deputy of the Verkhovna Rada of Ukraine, made a statement that once again made in Ukraine talk about the "total defense". Biletsky criticized the course of reforming the Ukrainian army and made a very shocking conclusion to Kiev about the state of affairs in Ukrainian
navy
. According to Biletsky, the Ukrainian Navy is not a naval force, but a funny fleet, which, if desired, will be sunk in no more than 40 minutes.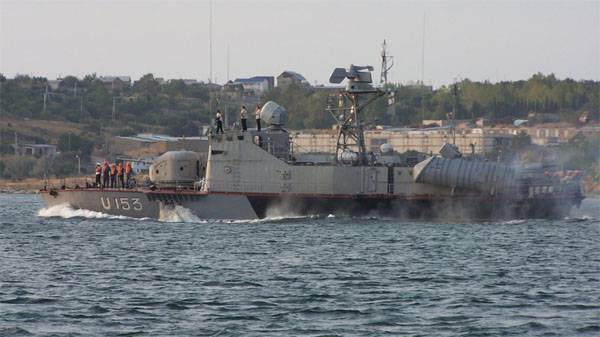 The words of the people's deputy VRU Biletsky leads the site of the TV channel
112 Ukraine
:
You need to understand: with the geographical dominance of Crimea, the existence of a powerful
aviation
grouping, this entire coastal amusement fleet (Ukrainian) will be sunk in 40 minutes.
Biletsky said that the modernization of the ground forces and fleet is inhibited because of the presence of corruption networks entangled in Ukraine.
Biletsky:
Cross off now, leave only the coastline defense, we will not build a fleet now. And we have giant holes at the front. The National Guard is provided with equipment at 30 percent. APU - God forbid, to half. In general, I watch with affection how the Ukrainian fleet is built, when the number of admirals exceeds the number of warships.
Recall that Biletsky commanded "Azov", which included neo-Nazis fighting, including foreign mercenaries. The facts of the neo-Nazi ideological base of this unit, which became part of the official security structures of Ukraine, were confirmed by German journalists in one of their reports.