Information leaked to the press that Russia is preparing a response to the actions of the militants in Syria, who recently shot down a Mi-35 helicopter (an export version of the Mi-24) with a Russian crew. According to the newspaper
Kommersant
an act of retaliation can be both an increase in the number of sorties of Russian aircraft from the air base in Latakia (Khmeimim), and the use of aircraft against terrorists based on the Admiral Kuznetsov aircraft carrier.
When it comes to the Russian aircraft carrier, deck aircraft may be used against militants
aviation
Su-33 and MiG-29 / KUB, as well as helicopters Ka-52K, Ka-27 and Ka-31. Recall that the aircraft carrier is capable of carrying 15 fighters and about a dozen helicopters of the above types on board.
It is noted that "Retribution" is not just a term for wit, but the real name of the operation in Syria, which is being prepared at the General Staff of the Armed Forces of the Russian Federation. It is noted that in addition to the mentioned actions against the militants, Russia is ready to once again apply highly accurate
weapon
. First of all, we are talking about the Caliber cruise missiles, which have already shown their effectiveness in countering the ISIL (DAISH) and Dzhebhat al-Nusra militants.
Recall that last Friday in the area of ​​Palmyra, ISIS militants shot down a SAR air force helicopter with a Russian crew that disrupted the attack of terrorists on the positions of Syrian troops.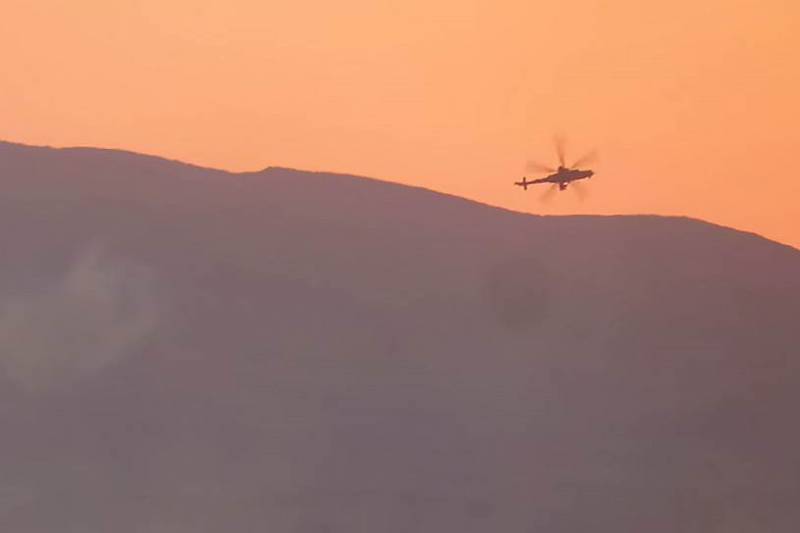 The crew of the Mi-35 (Colonel Ryafagat Khabibullin and Lieutenant Yevgeny Dolgin) died. Both pilots are presented to the state awards posthumously.