Syrian forces, together with militias supported by artillery and
aviation
detachments of "Jebhat al-Nusra" and "Jaish al-Islam", trying to break out of the encirclement in the north of Aleppo, were defeated, reports
RIA News
.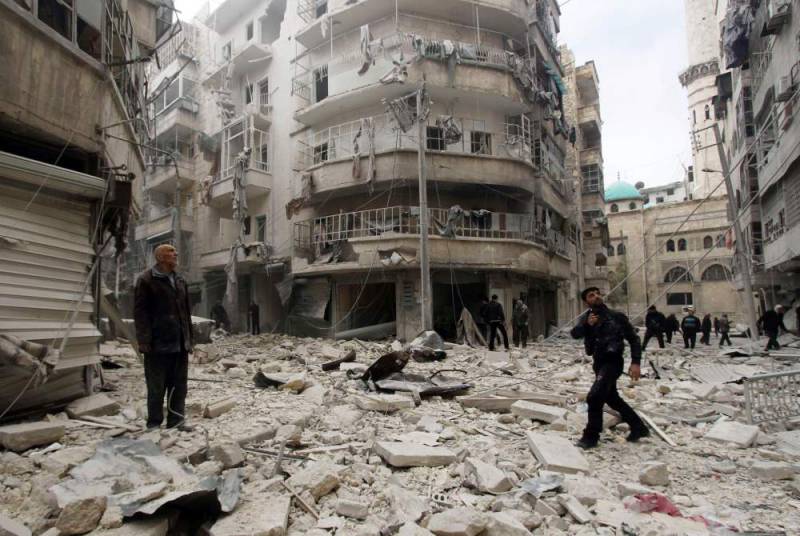 "Terrorists of the Jabhat al-Nusra, Jaish al-Islam groups and smaller gangs made a joint attempt to break through the encirclement of the Castillo highway on the Mallah farms. Artillery and aviation greatly helped, the attack was very powerful, without support we could not hold our positions, "a source in the militia told the agency.
According to him, "the terrorists began a breakthrough on Saturday evening." During the battle eliminated more 20 militants. The militia lost their killed 4's fighters.
"A large number of militants" Jaish al-Islam "were forced to retreat to the eastern quarters, to Leramun and Bani Zeid. Army advance units are already in 250-300 meters from the strategic route Castille, "the source added.
Over the past three days, this is the second attempt of militants to break through the encirclement. In the city, terrorists resumed shelling residential areas. In total, according to the latest data, over the last two days 44 people were killed in Aleppo, about 300 were injured.
Meanwhile, the Al-Sumariya channel reported on the exodus of ISIS militants in Iraq from combat positions in the area of ​​Al Khuwaij (Kirkuk province).
"Some militants shave their beards and go to remote areas outside Al Khuweiji, as well as to neighboring villages in the area of ​​al-Zab against the background of military advancement," the source's message conveyed to the channel.
According to him, "the IG group lost up to half of its militants in the area as a result of their flight."
Recall that the extremists control the Khuweij district in Kirkuk from 2014.