During his speech at the NATO summit in Warsaw, Moldovan Minister of Defense Anatol (Anatoly) Salaru, invited there, delivered a detailed speech in which he managed to link the constitutional non-consistency of Moldova with the need for direct cooperation with the North Atlantic military bloc. According to Salaru, one of the problems worrying Moldova is "the problem of the presence of Russian troops." For some reason, Salaru did not bother to remember that Russian troops (and this is a peacekeeping contingent) are in the territory of the Pridnestrovian Moldavian Republic on the basis of an agreement with Moldova itself.
The head of the Moldovan defense ministry called on NATO countries to assist in the withdrawal of the Russian peacekeeping contingent from the banks of the Dniester. Anatoly Salaru quotes
RIA News
:
We are asking to support our initiative to transform the mission in the Transnistrian region into a multinational civilian mission. We also insist on the withdrawal of troops and armaments of the Russian Federation from the territory of Moldova in accordance with international obligations.
What kind of "international obligations" Salaru spoke about remained a mystery.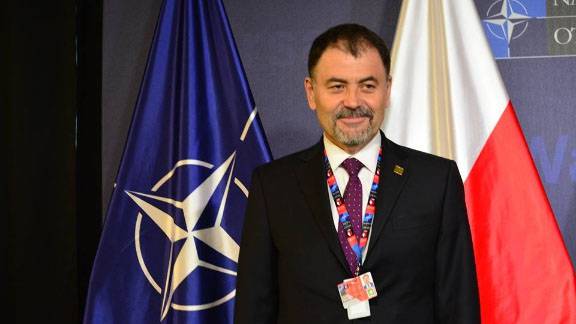 In addition to requests for "assistance" on the withdrawal of the Russian peacekeeping contingent, Salaru, clearly acting under the dictation of NATO representatives, suggested that the military bloc conduct on the Moldovan territory NATO maneuvers of the REGEX type.
Salaru:
Moldova will make every effort to become a reliable partner of the alliance.
These proposals and requests of the Moldovan minister sounded against the background of opposition protests. In addition, they responded to the PMR, saying that if Chisinau continues to move in the direction of NATO, then there will be no talk of any negotiation process.