In the Ukrainian city of Konotop (Sumy region), local authorities decided to organize a military parade on the occasion of (attention!) The "357 anniversary of the victory of the Ukrainian Kozak army in the Konotop battle." Military vehicles were also involved in the parade. It was with her and there was an incident, the photos of which have already managed to scatter across the Ukrainian segment of social networks.
In the photos you can see the inverted tracked vehicle of the anti-aircraft missile system. Judging by the photos, we are talking about the Strela-10 air defense missile system, which began to be supplied to the USSR Army 40 years ago.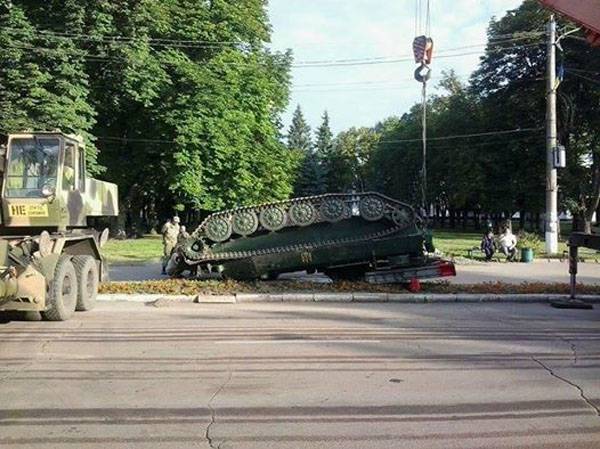 Photos on your page
Facebook
Spartak Sergienko from Kiev published the following comment:
"Konotop Battle"
This is what to do and how to walk ...?!
Center Konotop.
Morning.
Photos of other users: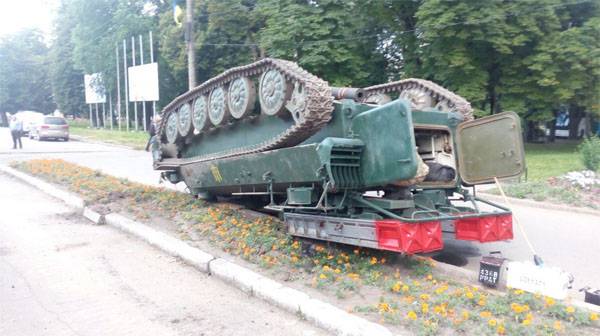 Presumably, the SRA car turned over while attempting to load onto a car platform. This is far from the first overturning of military equipment in Ukraine lately. Not so long ago, the Ukrainian military managed to turn over a tank, the mech-wagon of which attempted to enter the platform with almost a swoop. Then miraculously escaped the victims.