Poroshenko told the NATO leadership that while the issue of Ukraine's membership in the alliance is not on the agenda, reports
RIA News
message of the Secretary General of the organization Stoltenberg at a press conference in Warsaw.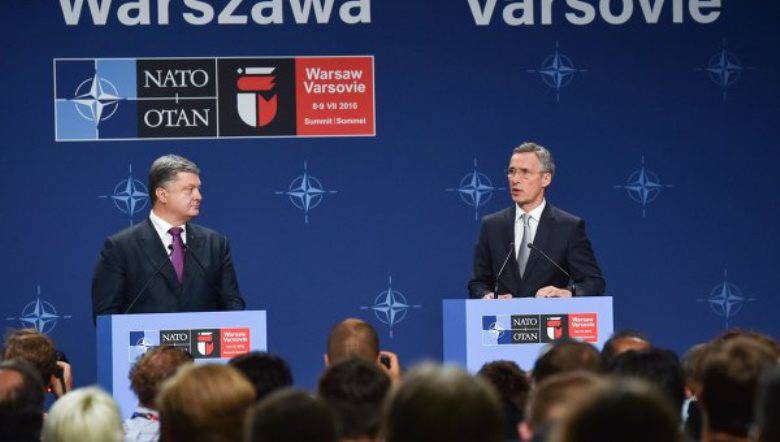 "President Poroshenko clearly stated that the issue of membership in the alliance is currently not worth it. At present, there is a question of reforms, how to lead Ukraine to NATO standards, "said Stoltenberg.
"We will solve the issue of NATO membership later. Whether Ukraine wants to become a member of NATO or not is Ukraine's decision, and no one will be able to impose a veto, "he stressed.
The Secretary General recalled that the alliance adopted a "comprehensive package of assistance to reforms in Ukraine."
"This plan includes already established trust funds for cyber defense, logistics support, and rehabilitation of wounded soldiers. In the future, we also intend to implement de-mining projects and the elimination of improvised explosive devices, "he said.
At the same time, Stoltenberg noted that "Ukraine continues the process of deep reforms and efforts to combat corruption, despite the challenges of the ongoing conflict" in the east of the country.
"These reforms are key. NATO will help them with advice and targeted assistance, "he added.