The United States cannot solve alone the global problems facing the international community
RIA News
a statement by Barack Obama, made in an interview with the Spanish newspaper El País.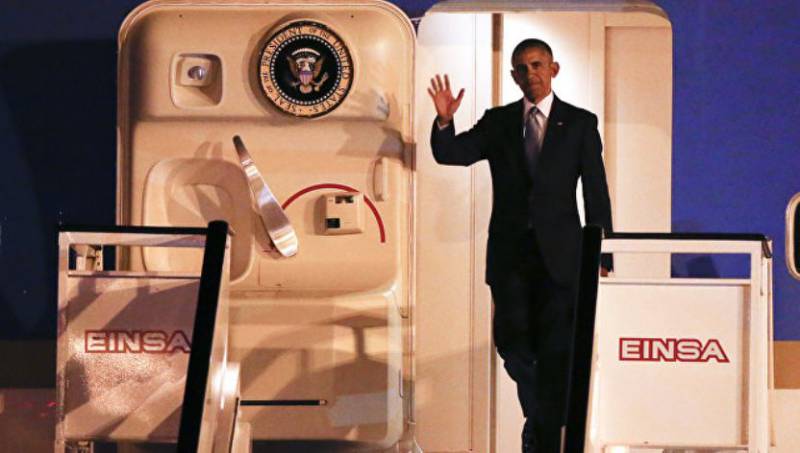 "I think that the leadership of the United States is necessary for security and prosperity in the world. Therefore, we are leading an international coalition to destroy ISIL, work without rest in search of a diplomatic settlement of the Syrian civil war, make a greater contribution to the provision of humanitarian assistance than any other country in the world, support the holding of an international summit meeting on refugees next fall ... However Obviously, not a single nation — not even as powerful as the United States — can solve this kind of problem alone, "Obama said.
According to him, America "needs coalitions and partnerships that use the strengths of each country."
"Therefore, we are grateful to Spain for its contribution to the training of Iraqi forces in the fight against LIH," the president said, adding that the Spanish Armed Forces are "key to the security of the EU and NATO in the Mediterranean Sea."
Responding to a question about the British referendum, Obama said that "the integration project is being tested more than ever."
"The influx of immigrants and refugees into Europe once again drew attention to policies on the borders of the EU and the ability of member countries to work together to counter challenges," he said, recalling the problem of unemployment in the EU.
"In many of our countries there are many people who feel hurt because of globalization ... Many of these factors contributed to the fact that the UK voted to leave the EU," the president said.
He also called on EU leaders to demonstrate to citizens that they share their anxiety and know how to deal with modern challenges.
"Instead of interfering with trade and resorting to protectionism — which is impossible in the global economy — all of our countries, including the United States of America, must make efforts to ensure that integrated economies and trade create jobs and opportunities for all," declared obama.
Last night, the US president arrived in Spain, where he would hold talks with the country's leadership and the leaders of the leading Spanish parties.