All his
history
, which is almost 70 years old, the North Atlantic alliance has never faced so many threats, the main of which is Russia, reports
RIA News
Statement by Barack Obama at the NATO summit in Warsaw.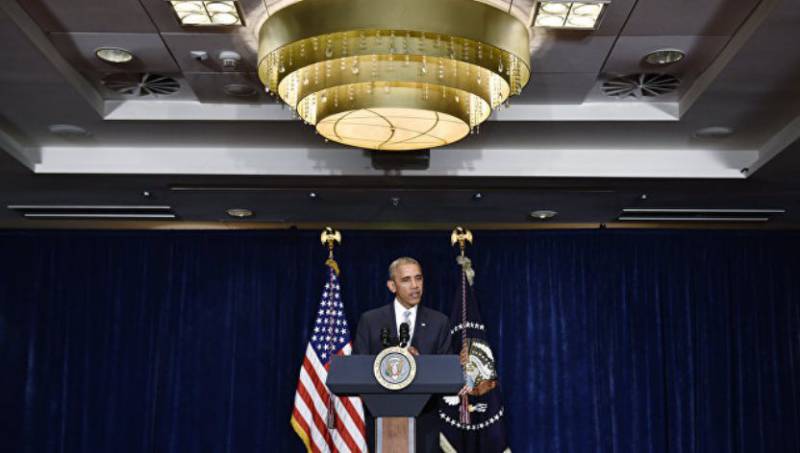 "Russia has violated the sovereignty and territorial integrity of Ukraine, an independent European country, and is taking provocative actions against NATO member countries",
said the US president on Saturday at a press conference following the summit.
"NATO will not conduct normal cooperation with Russia until it fulfills its obligations under the Minsk agreements," he added.
Among other threats, Obama called terrorism and the migration crisis.
Nor is he delighted with the British referendum, "which raises questions about the future of European integration."
In turn, the Ministry of Foreign Affairs of Ukraine published on its website the text of a joint statement, adopted by the Ukraine-NATO commission.
"We are particularly concerned about the increase in cease-fire violations along the contact line, mainly by militants, which are supported by Russia. This does not create an environment conducive to a peaceful resolution of the conflict, "the document says.
At the same time, the commission "supports the implementation of the Minsk agreements and welcomes the work carried out in the Norman format and the trilateral contact group aimed at resolving the conflict in eastern Ukraine by diplomatic means and through dialogue."
"We call on all parties to fully comply with their obligations, including to observe the cease-fire regime, and, given the holding of local elections in certain regions of Donetsk and Lugansk regions, as soon as safe conditions allow, according to the Minsk agreements. We expect that Russia will fulfill its obligations and will use its influence on the militants so that they will fulfill their obligations to the full extent, "the joint statement says.