A few hours after the information appeared that the militants in the Palmyra region shot down a Mi-25 helicopter (an export version of the Mi-24) of the SAR Air Force, the Russian Defense Ministry confirms the information about the death of the Russian crew. From the report of the main defense department of the Russian Federation:
8 July 2016 of the year Russian military pilot-instructors Ryafagat Khabibulin and Yevgeny Dolgin flew around the Syrian Mi-25 helicopter (an export version of the Mi-24 helicopter) with ammunition in Homs province (Syria). During this period, east of Palmyra, a large detachment of ISIL militants (the original name of the Islamic State terrorist group, banned in Russia) attacked the positions of the Syrian troops and, breaking through the defenses, rapidly advanced into the region, creating the threat of seizing dominant heights.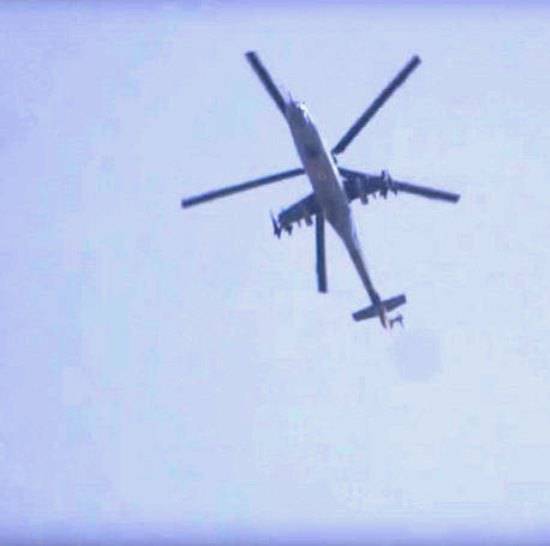 It is known that the crew of the Mi-25 received a request for a strike on the militants. The crew commander decided to attack the terrorists. The strikes allowed the militants to drop the strategic point. The offensive of the terrorists was foiled. During the return of the helicopter to the air base (already without ammunition), the terrorists attacked the Mi-25 using the American TOW anti-tank systems (military information "
Interfax
")
Source of news agency:
According to reports, the terrorists used the American TOW. The helicopter, having spent ammunition, went backward at extremely low altitudes.
The helicopter fell in the territory controlled by the government forces of ATS.
It is reported that the Russian pilots who died in the province of Homs, presented to the state awards posthumously.