The shipbuilding company "Fincentieri" (city of La Spezia) in a solemn ceremony handed over to the Italian
the fleet
another diesel-electric submarine of the U-212 project ("Todaro" type), reports
Flot.com
.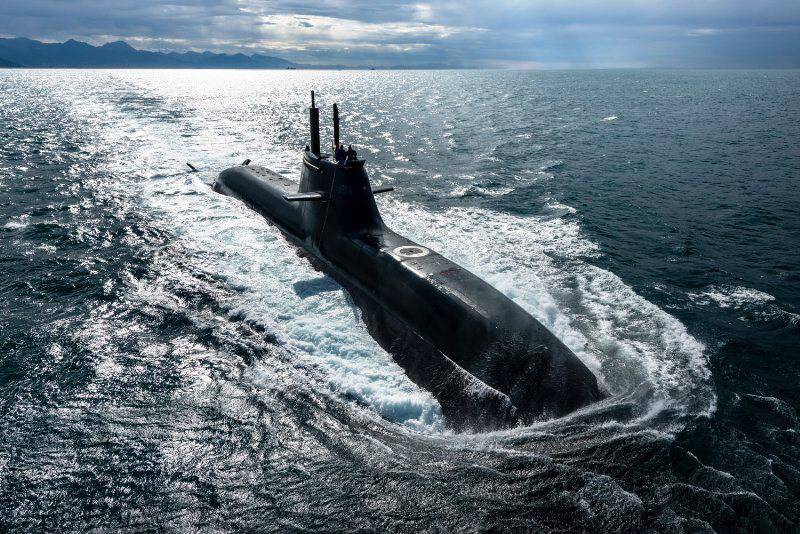 The submarine is named "Pietro Venuti" - in honor of the sailor who died 24 June 1940 g in the Red Sea on the submarine "Luigi Galvani" and was posthumously awarded the gold medal for valor.
"Diesel submarines" Pietro Venuti "- the third in a series of four submarines project U-212 for the Italian Navy. The lead ship of the series was the Salvatore Todaro, which was commissioned in March 29 2006. The second "Shire" submarine entered the 19 February 2007 fleet of the year, "the message reads.
According to the portal, "the boat was built according to a modernized project and received a new weapon system for using advanced Black Shark class torpedoes". Increased ship autonomy. In addition, its body is completely made of non-magnetic alloy.
It is noted that "the construction of Pietro Venuti began in December 2009 of the year, in the autumn of 2013 of the year the final stage of the hull assembly began, and in October of the year 2014 the launch was launched".
Help resource: "The surface displacement of the new submarine is 1509 tons. Length - 55,9 m, width - 7 m. Travel speed under water - more than 16 nodes. Crew - 27 man. The power plant is a diesel-electric air-independent fuel cell. Armament - 6 torpedo tubes 533 mm. "