The press service of the National Security Committee of the Republic of Kazakhstan reports on the verification of information relating to the training of militants to attack one of the military units. We are talking about the military unit of the Strategic Missile Forces of the Armed Forces of the Russian Federation, located in the area of ​​the closed city of Priozersk (on the shore of Lake Balkhash).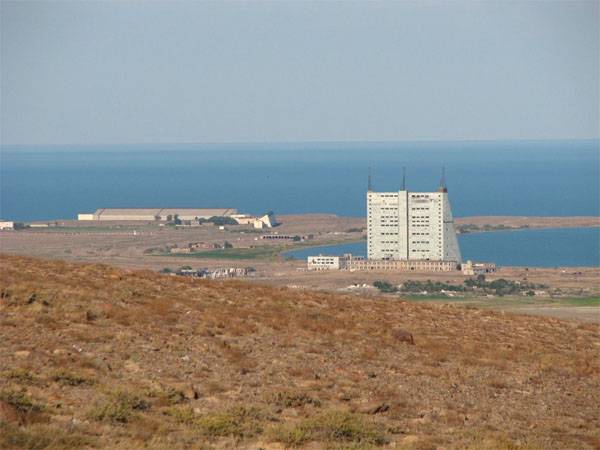 According to some data, several people detained by Kazakhstani law enforcement officers in the Karaganda region are related to the ISIL cell operating in Central Asia.
Recall that the first publications in the Kazakh media about the training of militants for attacking a military site in Balkhash appeared at the end of June. It was reported that seven representatives of the bandit underground were detained in Gulshat (Gulshad) and in other parts of Kazakhstan. During the detention, one of the militants launched an explosive device.
However, the NSC then refused to comment on the information. Now began to appear the first official comments from the Kazakh security services.
News agency
Interfax
publishes a statement by the representative of the KNB press service:
Versions of the impending attack on the Russian military unit in Balkhash and the links of the detained radicals with the terrorist organization DAISH are checked.
In addition, it adds:
The extremists who were preparing the terrorist attacks in the Karaganda region planned to commit terrorist acts in the Karaganda region. After that, they intended to go to Syria to participate in hostilities on the side of international terrorist organizations.