By next year, the Ministry of Defense of the Russian Federation will introduce "new requirements for instruction in combat training of types and types of troops, as well as types of weapons and military equipment,"
News
with reference to the head of the military training department of the military department Ivan Buvaltsev.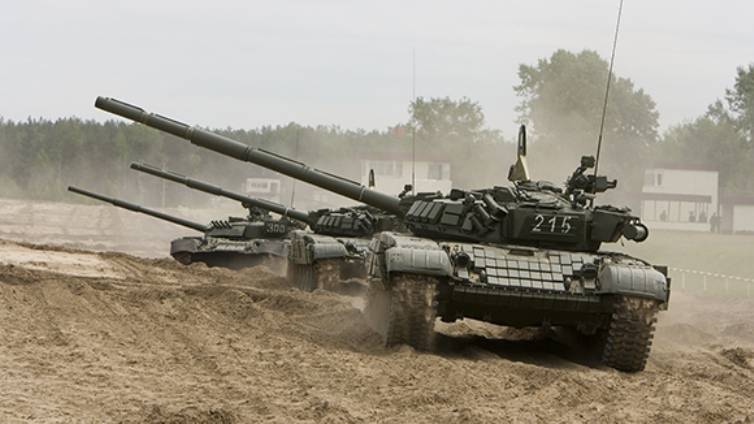 According to Buvaltsev, "this decision is based on the experience gained during the Army International Games."
"We are introducing the 2 (TOUZ-2) Tactical Firing Shooting Exercise for tank platoon, infantry fighting vehicles and armored personnel carriers. Standards are taken based on the results of last year's International Army Games. They have become one of the main opportunities to compare, in real conditions, the characteristics of different military equipment, methods of its operation, the performance of the assigned combat missions and draw the appropriate conclusions ",
he said.
"The new requirements for combat training of servicemen of the Russian army have already planned a significant reduction in the time to perform combat shooting, as well as increased standards for the supply of crews. This means that the destruction of various targets: armored vehicles, calculations of hand-held anti-tank grenade launchers, helicopters will spend less time and more ammunition, "said Buvaltsev.
The general noted that "the new requirements are" copied "from the conditions of the competition"
Tank
biathlon "with an increase in the number of destroyed targets."
"For example, according to the rules, a tank crew must not only be able to efficiently and quickly control a multi-ton vehicle, but also perform a series of fire exercises: hit three calculations of anti-tank grenade launchers from a turret machine gun, three targets imitating enemy armored vehicles at different distances - from a cannon," a helicopter "the enemy is from an anti-aircraft machine gun, as well as a small-sized target of 1,5 size on 1,5 m, imitating a passenger car," he explained.
Comment of the former head of the automotive armored directorate of the Ministry of Defense, expert Sergey Mayev:
"Competitive moment can improve the effectiveness of combat use of technology to 80 – 90%. Soldiers go for broke to win. This moment deserves analysis for making changes in combat training plans, creating new methods for training tank crews, and refining shooting courses. Only in the course of direct comparison can one understand the strengths and weaknesses, draw conclusions and make adjustments to one's own combat training plans. "