In his article for the Financial Times, Barack Obama spoke of the need to take concrete measures to counter challenges such as IS, Russia, and the British Brexit,
RIA News
.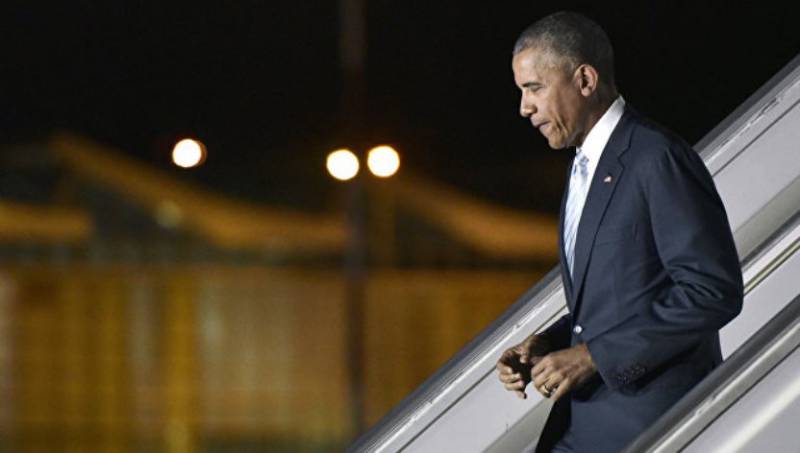 Barack Obama at Warsaw Airport
"The terrorist acts, inspired or organized by the IG, took the lives of innocent people in the NATO countries: from Orlando to Paris, Brussels and Istanbul. Conflicts from Africa to Syria and Afghanistan sent waves of asylum seekers to Europe. Russian aggression against Ukraine threatens our vision of Europe as united, free and peaceful. The British vote in favor of leaving the EU raises important questions about the future of European integration, "
writes the American president.
"Upon my arrival in Warsaw to meet with the leaders of NATO and the EU, I think that our countries need to mobilize political will and undertake specific commitments in order to confront these urgent challenges," adds Obama.
Recall that the 8-9 July will be held in Warsaw in NATO summit, which is expected to be approved by the placement of multinational battalions of the alliance in the Baltic States and Poland.