On the night of July 8, the Syrian government army launched a massive offensive in the north of Latakia province. The main purpose of the operation is to take control of the strategically important settlement of Kinsibba and its surrounding heights. At the first stage of the operation, the Syrian marines, supported by the fighters of the Desert Hawks, began storming the heights of Shalaf and Tubal fortress, located south of Kinsibba. This writes the information portal
AMN
.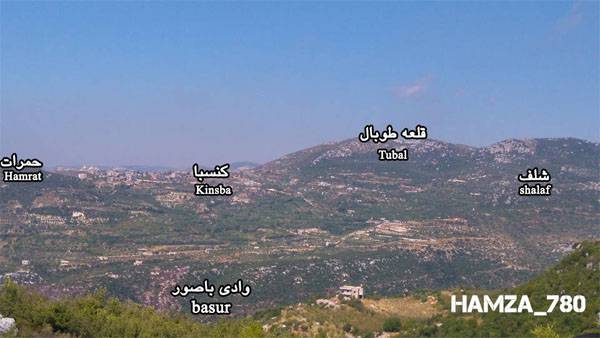 Military sources report that if the UAR government forces manage to liberate the city of Kinsibba from the militants, they will try to regain control over several parts of the border with Turkey as a success.
The reports noted that the jihadists in the north of the provinces of Latakia and Aleppo do not have enough forces to fully contain the offensive of the Syrian government forces. Thus, the militants of the Jaish al-Fatah group have left their positions in the south of Aleppo and are trying to move to the north of Syria to join the ranks of those groups that are in this direction opposing the SAR army. Sources have reported that jihadists have problems with the replenishment of human resources, and during the transfer they are subjected to attacks from the air by the SAR Air Force, which leads to significant losses in both manpower and military equipment.
Syrian media write that the country has launched a charity event to support wounded soldiers. President Bashar Asad also took part in the action.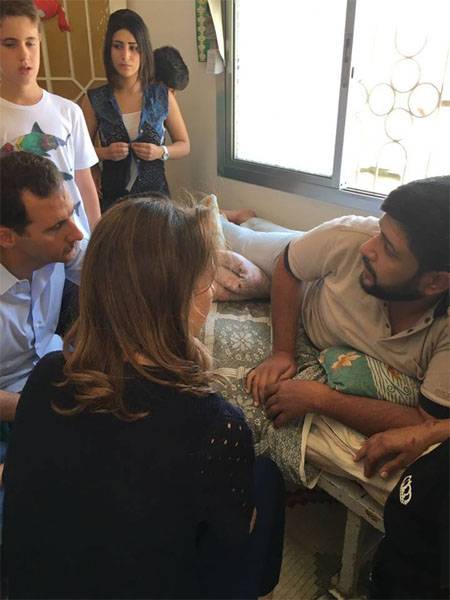 He visited wounded in the battles with terrorists of the fighters of the ATS army in the clinic of the province of Homs, thanked for military work and presented awards.