Against the background of the NATO summit in Warsaw, which has begun, Lithuanian President Dalia Grybauskaite announced which NATO partners need to pin the highest hopes on the European continent. According to Gribauyskayte, after Britain's withdrawal from the EU, Germany should become the country that should become the main European force of the North Atlantic military bloc.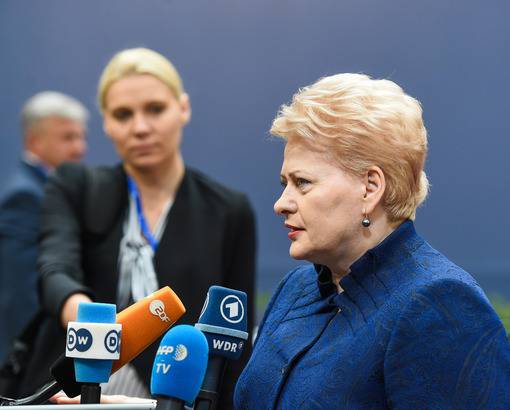 Informational portal
Delphi
cites the statement of the President of Lithuania:
As the UK withdraws from the EU but remains a NATO member, the responsibility for stability in Europe increasingly falls on the shoulders of Germany - not only for economic stability, but also for security.
This is a transparent hint that German taxpayers now have to sponsor not only the economies of such Young Europeans as Lithuania, but also draw the weight of their "security".
It is noteworthy that the German Chancellor Angela Merkel is really trying to lead Germany along this line. In particular, in the German government it was decided to send about 1 thousand Thousands of Bundeswehr troops to Lithuania. This decision also commented on Grybauskaite:
In Germany, a change occurs in the mind that it will be enough for complexes, to be afraid, not to take responsibility, to shudder at what Putin thinks. For the first time after the creation of the alliance and our entry into it, we have such a significant real package that will be offered as a deterrent measure (for Russia) in our region.
In Berlin, they said that the German battalion will be transferred to the Baltic States in February 2017.