An employee of the American Embassy in Moscow, who was allegedly attacked by a Russian police officer guarding the diplomatic mission in late June, actually worked for the CIA, reports
RIA News
message "The Washington Post".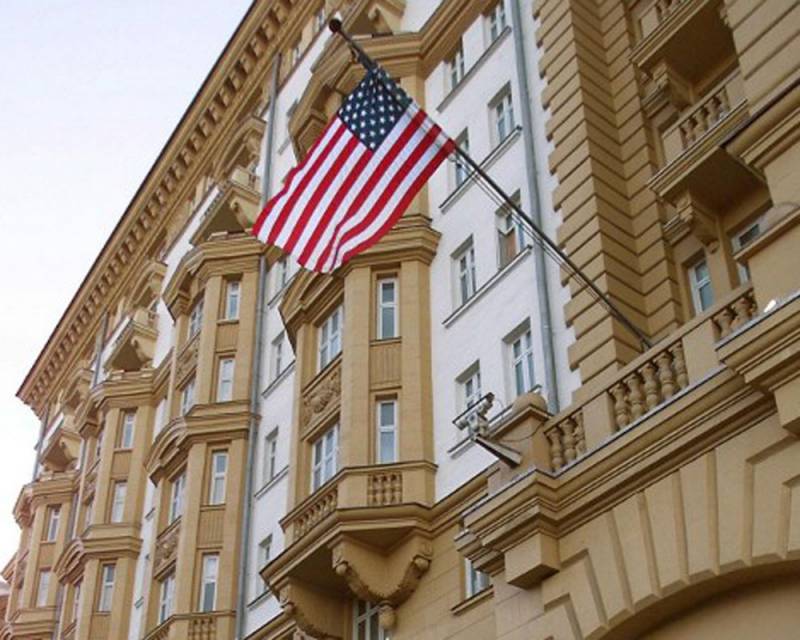 "He tried to hide in the embassy from representatives of the Russian special services who had been prosecuting him, who were pursuing him," an informed source told the newspaper.
Thus, the newspaper confirmed the words of Maria Zakharova that the diplomat was returning from an intelligence operation.
He "was either very nervous because of this, or simply wanted to slip through unrecognized, so he didn't show his diplomatic card, and when he was stopped, he gave up," a spokesman for the Russian Foreign Ministry told 30 on June.
"But about the" broken shoulder "(the Western media wrote about it) - this is from the realm of fantasy. How would a diplomat with such an injury, burst into the embassy, ​​calmly straightened his hair in front of a mirror? It is this that was captured on the video that the Americans themselves showed us. "
There is a video of the moment when a diplomat attacks a Russian police officer guarding the embassy.
However, the State Department refused to comment on the video, noting that "they cannot determine its authenticity." Later, the journalists found out that "the third secretary of the political department of the US embassy Daniel van Diken" could have been involved in the incident.