Russia will soon face more frequent forays of NATO ships into the Black Sea due to the Alliance's increased interest in this region, leading
RIA News
opinion of experts of the American military analysis company Stratfor.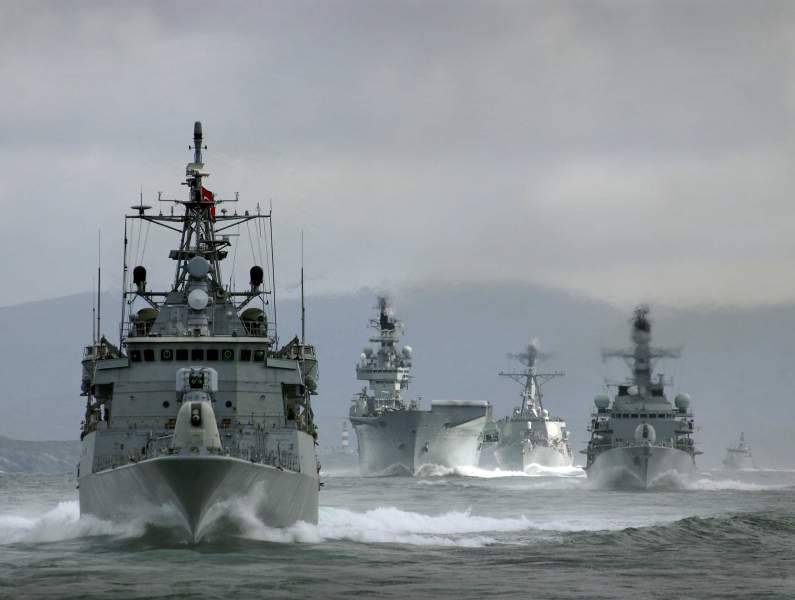 "After the Crimea became part of Russia in 2014, the balance of forces in the Black Sea changed. Ukraine has been ousted from the arena, while Moscow has strengthened its fleet, "note the report's authors.
"Meanwhile, the strategic importance of this water area has increased in the eyes of NATO, which is seeking to strengthen the policy of containing Russia in Europe," they write.
"NATO should take into account the Montreux 1936 Convention of the Year limiting the tonnage, the number and time of stay of non-Black Sea warships in the Black Sea, but the multinational forces of the alliance can bypass the restrictions by recruiting their fleet with ships from several countries and resorting to their rotation."
That is why "at the next summit, which will take place on July 8-9 in Warsaw, the possibility of strengthening the joint naval forces of the alliance in the Black Sea will be discussed," experts explain.
In their opinion, not all NATO countries will support the idea of ​​building up forces in the region. "While Romania is likely to be an ardent supporter of gain, Bulgaria and Turkey may be more restrained, not wanting hostility with Russia," analysts say.
The article recalls that "until recently, Turkey also supported the strengthening of NATO in the Black Sea, but in recent weeks, Ankara tried to normalize relations with Moscow."
Comparing the naval forces in the region, the authors conclude that "Russia is inferior to NATO in the number of ships, but it has many other advantages, for example, in
aviation
". In addition, Russia is currently actively updating its submarine fleet.
In essence, "Moscow can no longer rely on the Montreux Convention - NATO will look for ways to circumvent the restrictions and ensure the leadership of its naval forces in the region, but Russia's position on the Crimean peninsula gives it a significant advantage over the alliance," the experts conclude.