Finland began intergovernmental negotiations with South Korea on the acquisition of K9 Thunde self-propelled howitzers of 155 mm / 52 caliber, a blog reports
bmpd
with reference to the press service of the Finnish military.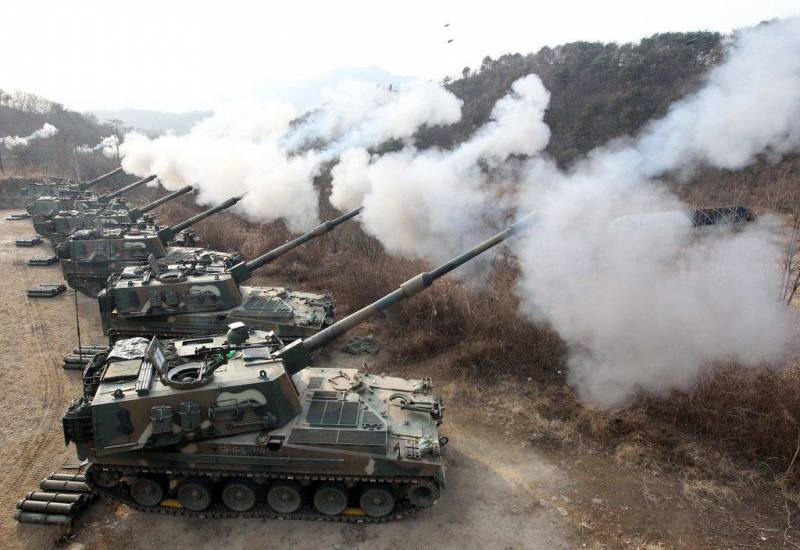 It is noted that the decision to purchase K9 from availability ("in good condition") "was made on the basis of a study of the world market of wheeled and tracked self-propelled guns of 155 mm caliber".
Howitzers are acquired for the purpose of "partial replacement of outdated artillery weapons." It is supposed to purchase about 50 installations for a total of about € 100 million.
"Earlier in the beginning of 2000-s, Finland negotiated the purchase of new-produced German 155-mm / 52 self-propelled howitzers PzH 2000, but then refused to acquire them for financial reasons. Now the amount in 100 million euros would most likely not be enough to buy 50 PzH 2000 in Germany even from availability, "the publication says.
Reference bmpd: "The South Korean 155-mm / 52 K9 Thunder self-propelled howitzer was developed and produced by Samsung Techwin (now Hanwha Techwin). In all, from the 1999 to the 2014 years, the South Korean army received the 1136 SAU K9. The system, also from 2004, is manufactured under license in Turkey (like T-155 Firtina). "