The PLA Air Force officially adopted the Y-20 transport aircraft, reports
TASS
the message of the representative of the Air Force of the country, Shen Jinke.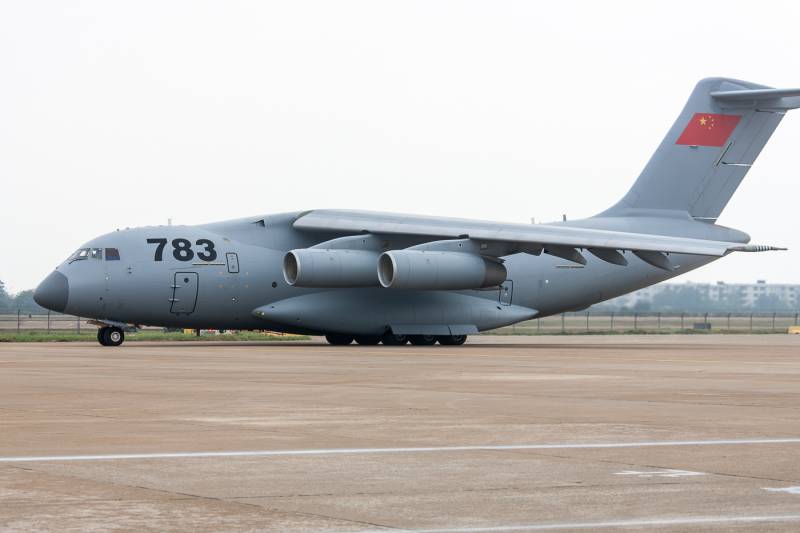 "The flight machine has a maximum take-off weight of 200 tons and is ideal for transporting cargo and personnel over long distances in different weather conditions," said Jinka.
"The arrival of this aircraft into service means a decisive step for the Chinese Air Force in improving the capabilities of demonstrating strategic power," he stressed.
According to him, the Chinese army "needs the best transport to fulfill its military duty - to protect national sovereignty, to conduct domestic and international search and rescue operations, auxiliary missions."
Jinke recalled that Chinese
aviation
"It was used for the transport of goods, including in emergency conditions, on the territory of Mongolia, Nepal, Pakistan, Thailand, and other countries where various emergencies have occurred in recent years."
Y-20 was developed in China at the Sian airline, made its first flight at the beginning of 2013.