The confrontational measures undertaken by NATO towards the Russian Federation will surely receive a military technical response, leads
Kommersant
statement of the Russian representative in the alliance of Alexander Grushko.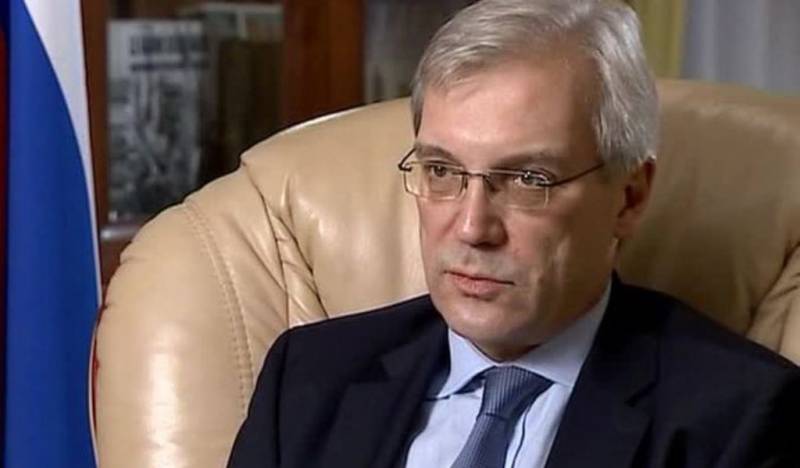 "We are being offered a confrontational agenda, in which we are absolutely not interested. NATO must understand that from a military point of view, all these measures will only have the opposite effect. Because it is obvious to all sensible people (especially military ones) that we will certainly have a military-technical response from our side, "Grushko said.
"Russia will take all the necessary measures to reliably ensure defense capability," he added.
According to the diplomat, "the actions of NATO in Eastern Europe clearly worsen the situation." After all, in essence, "it is about using military means (for example, rotation of military personnel and large-scale exercises) to try to create new dividing lines on the continent, prevent the implementation of the big Europe project and strengthen European dependence on the US," he said.
The buildup of military activity near the Russian borders leads to the erosion of trust between countries.
"The fundamental problem is that no cosmetic improvement in confidence building measures can drastically change the negative trends in military security. Only the refusal of NATO from the current policy and military construction in the spirit of deterring the times of the Cold War can drastically improve the situation and create prerequisites to start a conversation on confidence-building measures, "Grushko said.
Earlier, he confirmed plans to hold a Russia-NATO Council meeting on July 13. According to Grushko, Moscow "is counting on a frank and serious conversation, primarily on issues related to increased NATO activity along the Russian borders."