The night before, there was a telephone conversation between the presidents of Russia and the United States of America. During the conversation, several topics were raised at once, including the situation in Syria, the conflict in Ukraine, as well as issues of resolving the conflict in Nagorno-Karabakh. Vladimir Putin urged his American counterpart not to delay the process of dissociating the moderate Syrian opposition from ISIL, Dzhebhat al-Nusra and other militants who did not join the armistice terms.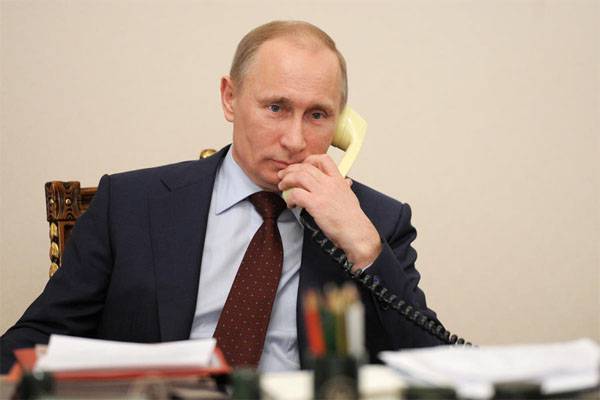 From the message
press service
Kremlin:
Both sides reaffirmed their readiness to increase coordination on the military line of Russian and American actions in Syria, as well as the importance of resuming the inter-Syrian negotiation process under the auspices of the UN with a view to reaching a political settlement of the conflict.
Against this background, attention is drawn to the message.
The Washington Post
that the American "allies" of the so-called Syrian moderate opposition actually abandoned their "partners" at the moment when they made an attempt to attack the position of ISIS. The newspaper writes that the New Syrian Army's attempted offensive were without
aviation
support from the American coalition, since the coalition's planes "needed to be deployed on another sector of the front — already in Iraq." As a result, the Ishilovites defeated units of the "moderate opposition" - dozens of "moderate" were killed. It is noted that this incident occurred on June 28, however, the American command and the camp of the "moderate Syrian opposition" all this time tried to hide the defeat from ISIS.
Against this background, the appeal of Vladimir Putin to Barack Obama about dissociating the really "moderate" from the terrorists looks very relevant.
During the telephone conversation, the issue of settling the situation in the Donbas was raised. From the press service of the President of the Russian Federation:
When discussing Ukrainian issues, the President of Russia reiterated the importance of Kiev fulfilling the Minsk agreements of 12 in February of 2015 in February, including establishing a real direct dialogue with Donetsk and Lugansk, conducting an amnesty, granting the DPR and LNR special status, jointly drafting a law on local elections. The lack of alternative political way of settlement is underlined. It noted the need to intensify work to eliminate violations of the cease-fire, full implementation of the agreement on the withdrawal of heavy weapons and the breeding of the conflicting parties. In this regard, the role of the OSCE Special Monitoring Mission is emphasized.