American planes left the formation of the Syrian opposition during the battle with the group of the IG, as a result of which the opposition were defeated, according to Washington Post.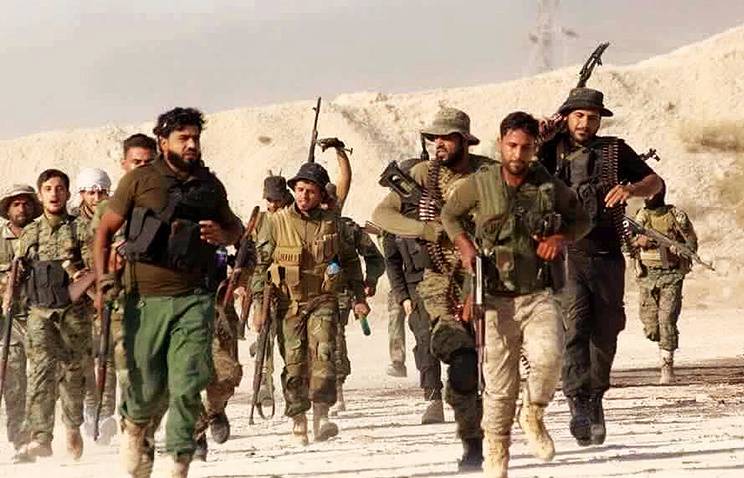 "Last week, American military aircraft were redirected from the Syrian opposition's offensive operations against the Islamic State in Syria to conduct air strikes against militant positions in Iraq. The order to lift air support was given at the decisive moment of the operation and contributed to the failure of the insurgents ",
quotes an article
TASS
.
"The planes that provided cover for the offensive in the middle of the operation left the venue and headed towards the neighborhood of Falluja in neighboring Iraq," the newspaper said.
According to her, "the offensive operation on the position of militants in the Syrian city of Abu Kemal, located on the border with Iraq, began last Tuesday."
As a spokesman for US troops in Iraq and Syria, Christopher Garver, said, "in the area liberated by Iraqis in Fallujah, a large formation of IS militants was observed, and the US command decided to launch a series of attacks on this strategic goal and the aircraft were redirected." However, after this, the moderate opposition units "began, under the blows of the militants, retreat to their base in the desert, 322 km."
In this regard, the newspaper emphasized: "The failure of the operation dealt a serious blow to the Pentagon's strategy of forming Syrian forces capable of opposing IS. Redirection
aviation
also raises the question of whether the resources of the United States and its allies in the international anti-terrorism coalition are allotted to the war with IS, which is now being waged on several fronts in Syria and Iraq. "
The Pentagon did not confirm the reports of the complete rout of the formations in the Abu Kemal area of ​​the "new Syrian army".
"I can tell you that this was not a complete rout, since the new Syrian army continues to fight," a spokesman for the American command said. "They are still our partners, we continue to support them and we will inform you about their further operations."
"Yes, (allied US) forces at Abu Kemal, unfortunately, suffered losses. But these forces acted under fire and continue to fight today, "he added.