On the night of July 5, residents of the Ukrainian Toretsk (formerly Dzerzhinsk) tried to prevent the movement of units of the Armed Forces of Ukraine. About 100 people took part in the unrest, the agency reminds
Ридус
.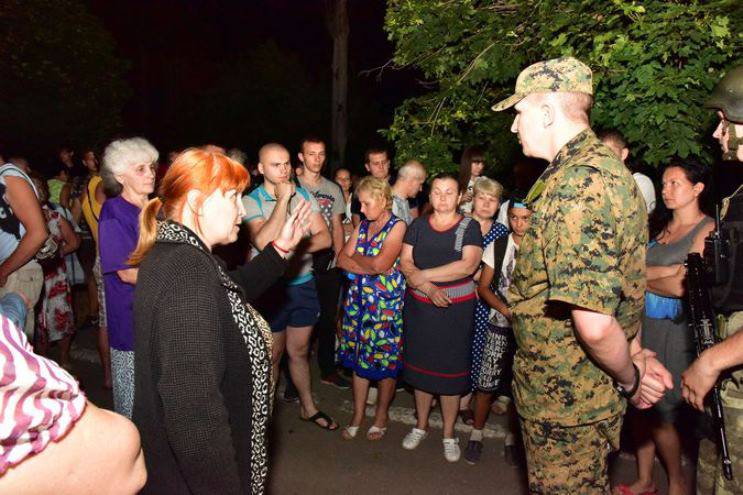 "A group of local residents who had previously been convicted, intoxicated, among whom were women, attempted to block the movement of our military in the city," wrote Vyacheslav Abroskin, head of the Main Police Department in Donetsk region, on Facebook.
"The participants in the blockade refused to demand the police to disperse; after that, the law enforcement officers were ordered to unblock the road and detain active participants," he said.
According to him, "the provocateurs did not expect the police to take active steps, and tried to escape."
At the same time, the police chief accused the mayor of Toretsk that he did not try to agree with the protesters, whom he called none other than a "drunken mob."
Later, he published photographs of detained residents ("leaders of the crowd") and promised that they would all be brought to justice.
Abroskin himself explained the protest by "actions of provocateurs" from the self-proclaimed republics.
"Militants, losing the" support "of local residents, go to great lengths to retain their influence, use the instigator of unrest of former prisoners, playing on people's fear and fatigue from war, from daily shelling," he writes.
"The night passed, the day came, and enlightenment came to our night leaders of the crowd, lovers of the" Russian world "in Toretsk. Now the court awaits them, "concluded Abroskin.
Meanwhile, according to the resource Korrespondent.net, the townspeople tried not only to prevent the movement of troops, they tried to prevent the deployment of the military directly in the city, which could provoke shelling by the militia.