According to a number of military experts, an even more radical measure of empowerment
tanks
, would be the replacement of heavy machine guns with high-speed small-caliber guns. Such studies were carried out both in the West and in the USSR.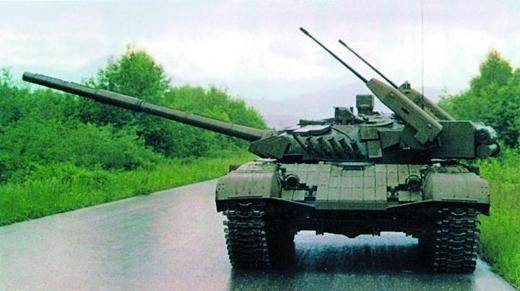 In modern Russia, this idea was returned to the creation of a new generation tank, known as the 195 Object. In addition to the most powerful 152-mm guns, it also had an 30-mm gun. There were also proposals to install 30-mm and T-90, however, in the metal this option, unfortunately, did not appear.
Already after the collapse of the Warsaw Pact, the Czechs began to carry out experiments on the installation of small-caliber guns on the T-series tanks. They created on the basis of the T-72 a modification of the "Modernity" of two variants: with two X-NUMX-mm anti-aircraft Oerlikon and one 20-mm 30-2.
A kind of development of Czech ideas was the design survey of engineers from the Slovenian company VALHALLA. They developed several options for upgrading the T-72 and M-84, as well as tanks of other models. Thus, in one of the options, a special module is mounted to the back of the tower, armed with a Bushmaster 25-mm gun or Rheinmetall Rh 20 202-mm gun, and the 23-mm 2-XXNXX can also be installed. In addition, this module is mounted machine gun caliber 14-mm and 7,62 / 30-mm automatic grenade launcher. Ammunition, depending on the type of gun: from 40 to 400 shots, 550 cartridges for machine guns and up to 1200 grenades. This combat module has a new aiming complex with a thermal imaging channel.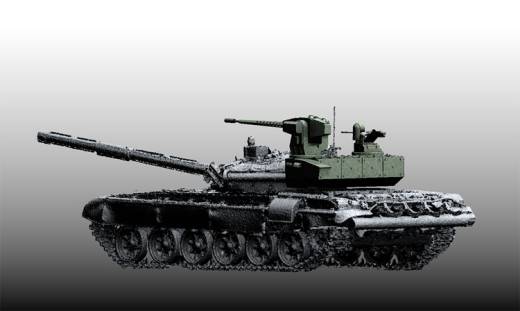 Another variant of the combat module can be armed with an 30-mm 2-42 gun, it can be replaced with a Rheinmetall of the same caliber or Zastava M86. There is also a 1 machine gun caliber 7,62-mm. Ammunition to 500 shots to the gun and 1400 cartridges for machine guns.
These combat modules greatly increase firepower and allow you to hit both ground and air targets.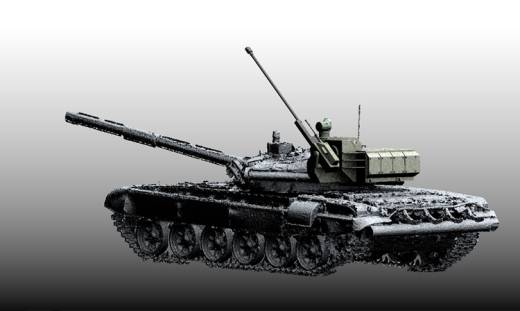 These Slovenian proposals for upgrading old cars of the Cold War aroused some interest of visitors to the Eurosatory 2016 exhibition in Paris.