Svyatoshinsky district court of Kiev completed the study of ballistic examinations in criminal proceedings against five former employees of the special unit "Berkut" accused of killing activists of "euromaidan" in February 2014. Experts' conclusion confirms the guilt of the defendants, reports
RIA News
Statement by the Prosecutor General Prosecutor of Ukraine Alexei Donskoy.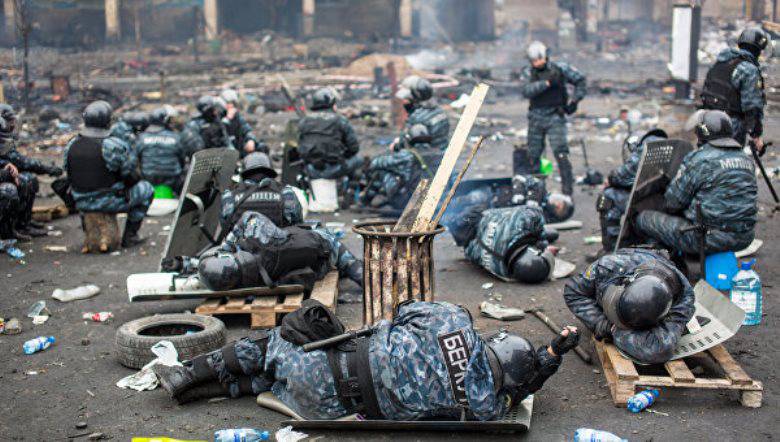 "The latest examination was able to establish specific automata assigned to the special forces (Berkut), from which protesters were killed and wounded. The examination established the fact of murders from specific automata assigned to specific employees, "said Donskoy.
According to him, "the court will continue to examine the evidence of the prosecution" in this case.
The agency reminds that "ex-fighters of the" Berkut "are accused of killing 48 radicals on the Maidan, committing a terrorist attack and obstructing peaceful rallies."
Earlier, the Ukrainian Internet magazine Bird in Fligh published an interview with a resident of Lviv, Ivan Bubenchik, who, after identifying himself as a participant in the protests on Independence Square, said that 20 February 2014 personally shot at the Berkut fighters. " The publication noted that the first killed on that day were berkutovtsy, not activists of the Maidan.