Yesterday Deputy Defense Minister Yuri Borisov visited Novosibirsk
aviation
plant them. V.P. Chkalova "in order to verify the progress of the state defense order for 2016, reports
press office
military department.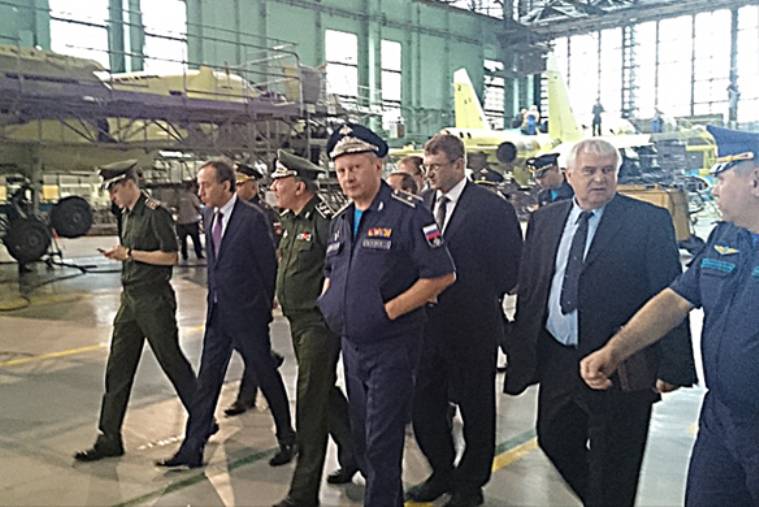 "During the visit, the deputy head of the military department familiarized himself with the production of Su-34 fighter-bombers, and also inspected the readiness of the aircraft factory for the implementation of the aircraft maintenance project throughout the entire life cycle," the release said.
"According to the plan, the Novosibirsk aircraft plant is to supply us with 14 Su-34 aircraft. But for the third year already, 2 machines are overfulfilled with per year. Apparently, the contract that has been concluded before 2020 will be completed ahead of time, "
quoted Borisov press service.
The deputy minister noted that "Su-34 has proven itself very well in the course of performing tasks in the Syrian Arab Republic," and foreign customers are already beginning to line up for it.
"In our plans, after some time, to modernize this aircraft: extend its life, increase the number of aviation weapons of destruction. The plane is very popular in our Armed Forces and it has a good future ",
he said.
Borisov also drew attention to the fact that "the company carried out technical re-equipment, in particular, metal processing is carried out at the highest world level."
"In addition to our order, the plant is a major supplier of the main units for the civil aircraft Superjet-100," the deputy minister added.