The Ka-52K attack helicopters will be tested in a combat situation in Syria at the end of 2016 — the beginning of 2017.
True-TV.ru
the message of the Deputy Minister of Defense of the Russian Federation Yuri Borisov.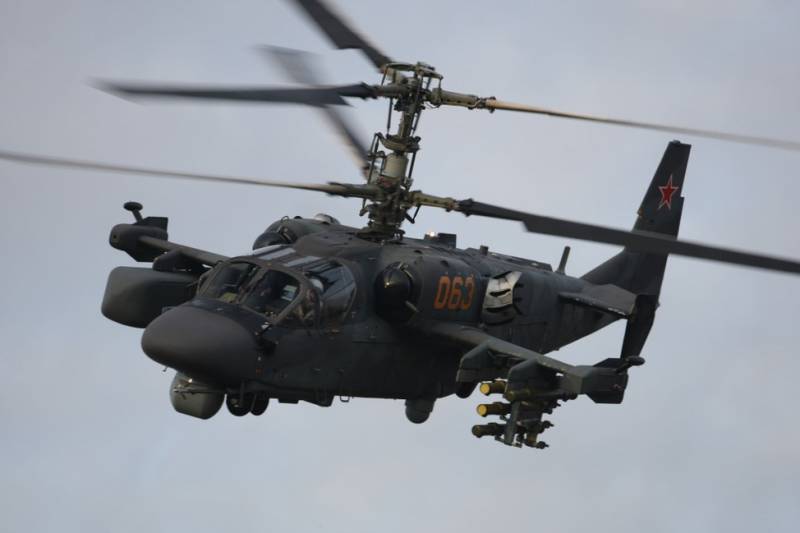 Ka-52 "Alligator" has already managed to establish itself during the operation in the SAR from the best side. The helicopter is equipped with guided missiles (air-to-air, air-to-air), unguided rockets, as well as small-arms guns.
"Ka-52K" Katran "is a ship modification of the" Alligator ", added to military helicopters
aviation
weapons of increased range. Important changes were made to the design: folding vanes and load-bearing consoles, reinforced chassis struts and additional anti-corrosion coating, "the publication says.
Earlier it was reported that the Ka-52K "will be based on board the aircraft-carrying cruiser Admiral Kuznetsov, who in the fall will go to the shores of Syria and lead the Mediterranean squadron of Russian Navy ships involved in the fight against terrorists."