Tests of a promising airline T-50 moved to the final stage, reports
RIA News
with reference to the report of the company "Sukhoi" for 2015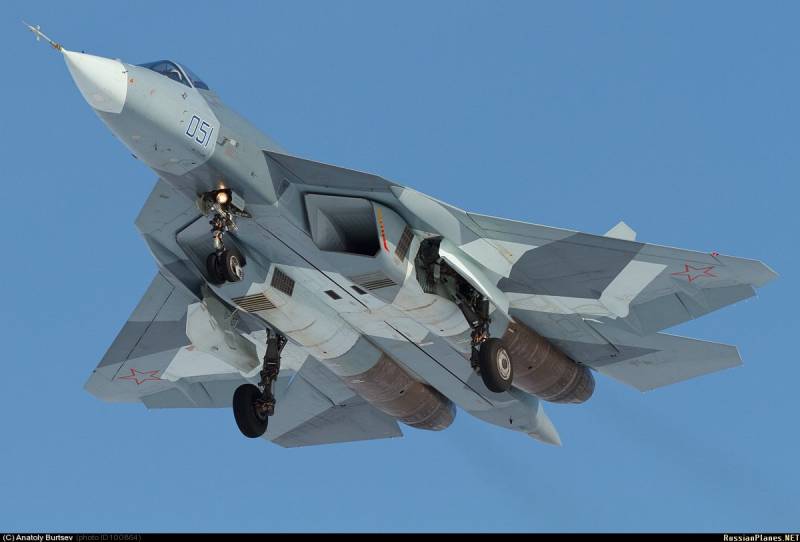 It is noted that "in total more than 700 test flights of T-50 were performed, which confirmed the compliance of the aircraft with the technical task of the Ministry of Defense of Russia."
It is also reported that "as part of a long-term strategy for interaction with foreign partners, Sukhoi negotiated with the Indian side in 2015 to clarify the terms of the contract for development work on the Prospective Multifunctional Fighter (PMI is an export version of the PAK FA, which is planned to be jointly produced with India) ".
Serial deliveries of T-50 to the Russian military department will begin in 2018. Deputy Defense Minister Yury Borisov said this on Monday.
Previously, the delivery of aircraft was planned to begin in 2016-2017.
"Speaking about the PAK FA program, the deputy head of the defense department said that the serial production of fifth-generation T-50 vehicles is scheduled to begin in the 2018 year," the company press service quotes Borisov.