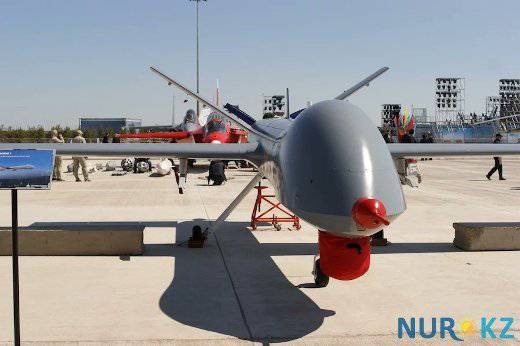 In addition to the indisputable achievements that the Russian military operation demonstrated in Syria, the fighting also revealed serious problems. For example, a significant lag in the creation of combat UAVs, the use of which is sometimes much more efficient than manned aircraft and helicopters. Here we are not only behind the United States, Israel or China, but even from countries such as Iran.
One can argue for a long time why this happened and who is more to blame — our military officials or the defense industry, but in any case, our UAVs, as they say, needed drums yesterday.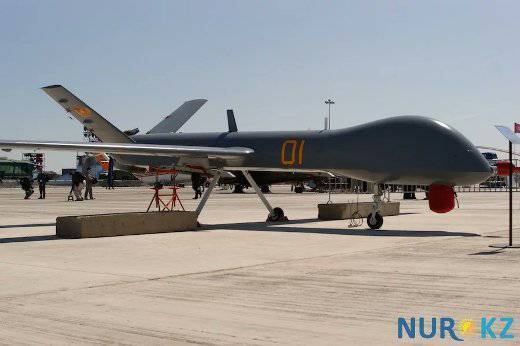 Kazakhstani combat drone production of China
Unfortunately, with good luck, domestic drones of such a destination can go into the series only by the end of the current decade, and we can fill the failures only if we acquire something abroad.
Israel, which has advanced significantly in the creation of such aircraft, sells only intelligence and, moreover, significantly outdated systems to us.
The United 40 UAE drone is currently undergoing tests, of course, has high performance, but military experts are wondering: what is the percentage of Western components in this device? Will there be a repetition in the future?
stories
with "Mistral"?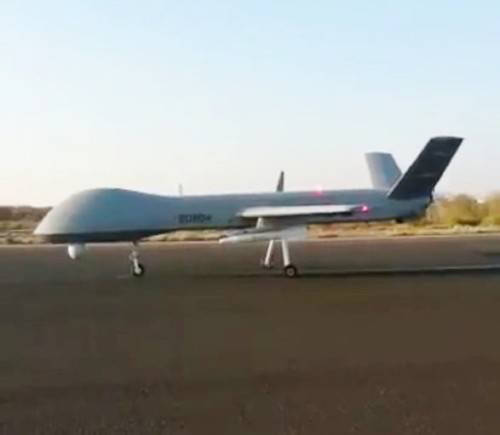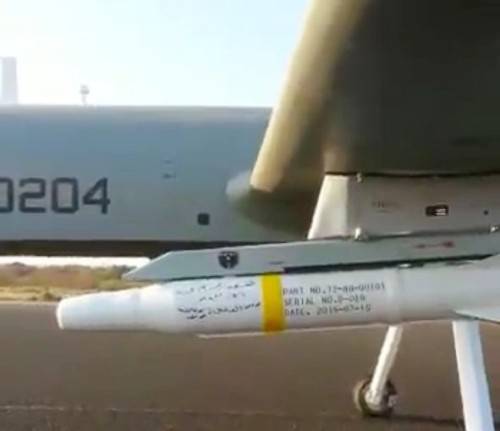 Pterodactyl in Saudi Arabia
The only country that can supply combat drones, despite any sanctions and Western pressure, is the People's Republic of China.
Unmanned aerial vehicles of China are currently being purchased by many countries. For example, in Iraq, BL-4 UAVs are successfully used. These vehicles weighing up to 1300 kg can be in the sky for up to 14 hours and carry 350 kg of combat load: forty-kilogram laser-guided missiles and hundred-kilogram guided bombs.
Also at the recently held KADEX-2016 exhibition in Kazakhstan, the Chinese shock instrument Pterodactyl-1 (Yilong-1) was recently shown for the first time by the armed forces of this country.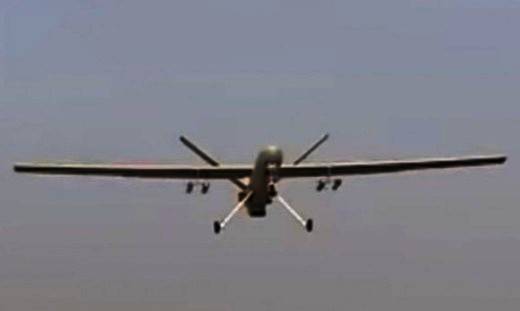 Iranian reconnaissance and drone UAVs Shahed-129
Pterodactyl-1, with a weight of 1100 kg, can perform combat missions for 20 hours and be removed to 3 thousand km from the basing point. Combat load - 200 kg of various guided weapons.
According to reports, the Caner Pterodactyl was previously acquired by the Army of Uzbekistan.
Interestingly, among the countries that purchased this drone, the United Arab Emirates are also mentioned. It turns out that they are trying to sell us the United 40, and they are using Chinese aircraft.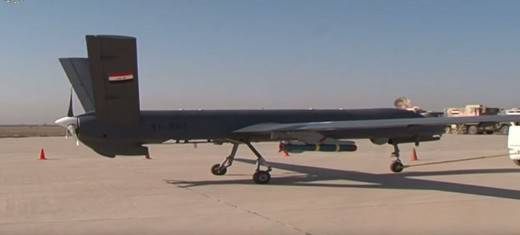 CH-4 in Iraq
According to military experts, CH-4 or Pterodactyl-1 devices would be very useful for our videoconferencing systems in Syria. In addition to direct air support, the use of such drones would give our military invaluable experience that would have been in demand in the future when operating similar systems of domestic production.