Until 2020, X-NUMX Ka-146 Alligator attack helicopters will arrive in the troops, reports
TASS
with reference to the Deputy Minister of Defense Yuri Borisov.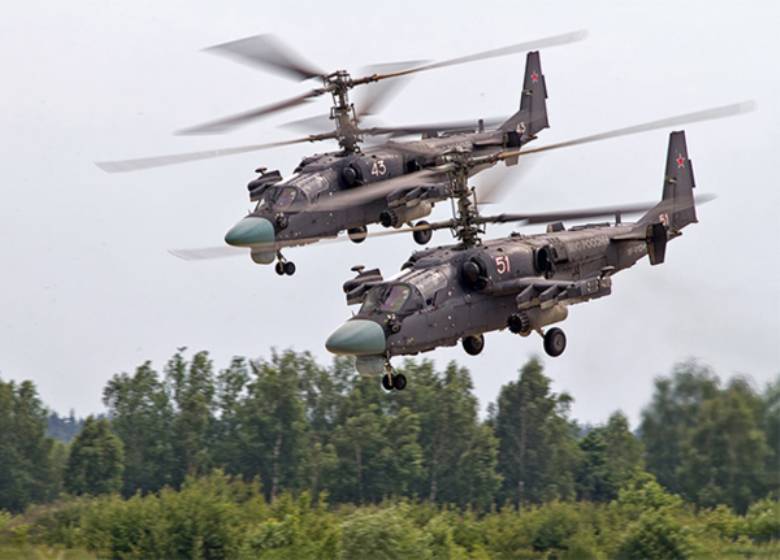 Borisov recently visited Arsenievskaya
aviation
Progress company (part of the Helicopters of Russia holding), where it "examined the production facilities of the enterprise and got acquainted with the manufacturing process of the Ka-52 Alligator and Ka-52K helicopters," the report said.
"Arsenyev Helicopter Plant is a supplier of Ka-52 combat helicopters, which in the amount of 146 units have been contracted to 2020 year. There are no complaints about the production, the contract is executed on time, "he said during the visit.
The deputy minister noted that "Ka-52 showed great demand and high quality during the Syrian campaign."
"The helicopter has a serious modernization potential. We are working on equipping it with new aviation weapons of increased range, "he added.
In addition, "the plant is developing a civilian version - the Ka-62 helicopter, which" will most certainly be in demand in the national economy, "Borisov said.
He also said that the ship version of the helicopter (Ka-52K "Katran") this year will go on the aircraft carrier "Admiral Kuznetsov."