In Greece, a flag raising ceremony was held on two diesel-electric submarines of the 214HN class - Matrozos and Katsonis. Acceptance of these submarines ended the implementation of the program "Archimedes", adopted more than 15-ti ago, reports resource
Flot.com
.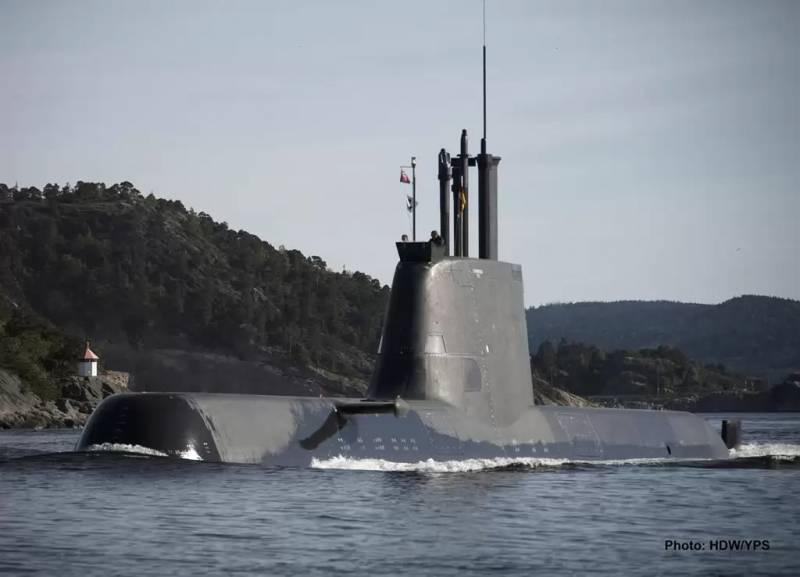 Type 214HN diesel substation
"A contract worth about $ 1,26 billion, involving the construction for the Greek Navy of three XDUMXHN type diesel-electric submarines, was signed in February of the year 214. According to its conditions, the first submarine was built in Germany at the shipyard "Hovaldsverke-Deutsche Werft" in Kiel, and the next two were built under a German license in Greece. The contract included an option to build a fourth submarine, implemented in the summer of 2000. The total cost of the project is now estimated at 2002 billion euros, "the publication reminds.
It is reported that "the initial delivery of the submarines was planned for 2005-2007, but in November 2006, after evaluating the test results, the Greek Navy refused to accept the parent Papanicolis made in Germany." Long negotiations followed, and the submarine was adopted only in December 2010. The second submarine (Pipinos) was handed over
the fleet
in 2014.
"The laying of the keel of the diesel-electric submarine" Matrozos "took place in March 2003 of the year, and it was launched only in February 2015 of the year. In March, 2004, the year laid the "Katsonis." Launched in October 2015. The delays are caused by the ongoing financial crisis in the country, "writes resource.
Help Flot.com:
"The displacement of the submarine 214 HN in the surface position is 1690 tons, in the underwater - 1860 tons. Length - 65 meters, width - 6,3 meters. Surface speed - 12 nodes, submerged - 20 nodes. Immersion depth - 250 meters, limit - 400 meters. Autonomy - 84 of the day. Crew - 27 man. The submarine is equipped with eight nose torpedo tubes of caliber 533 mm. Carries on board either 12 torpedoes, or up to 24 bottom or up to 36 anchor mines. "