In early June, information appeared on the Internet about the IG captured by the group
tank
The T-90, which was in service with the Syrian army, recently passed information about its sale, reports
Messenger of Mordovia
.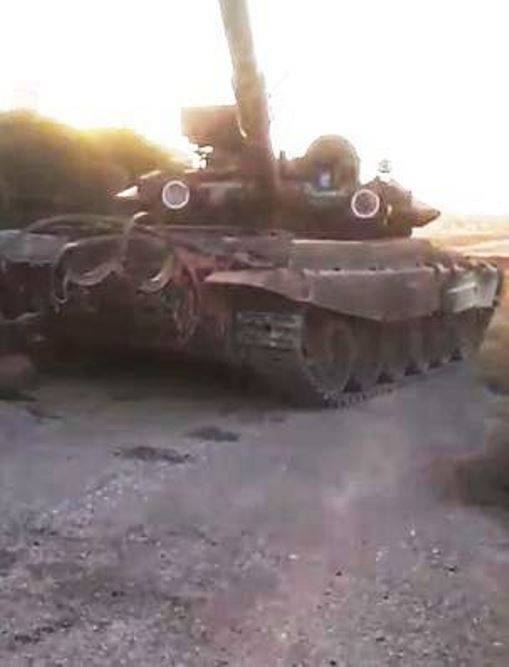 How the combat vehicle fell into the hands of the igilovtsevs is still not reliably known.
"Judging by the photo and video materials, although the car had the opportunity to move independently, it received damage to the night thermal sight, sight of the commander, as well as the Shtora optical-electronic suppression system," writes publication author Roman Katkov.
According to him, "military experts made assumptions about the further fate of the tank: some, optimistic, said that the car would most likely be repulsed or destroyed, others, on the contrary, assumed that T-90А would soon be at one of the NATO ranges, where he is subjected to scrutiny. "
But everything turned out to be much more prosaic. "According to the data that appeared on social networks (in particular, on Ivan Sidorenko's Twitter), the militants who captured T-90A sold him to the Jabhat al-Nusra terrorist group banned in Russia for 500 thousand dollars," the author writes.
Of course, one T-90, which is in the hands of the militants, "will not do the weather," but the terrorists will make the most of this fact for propaganda purposes.