The racing relay race of the BMD crews as part of the final stage of the All-Army competitions "Airborne Platoon" was held near Novorossiysk, reports
Rossiyskaya Gazeta
.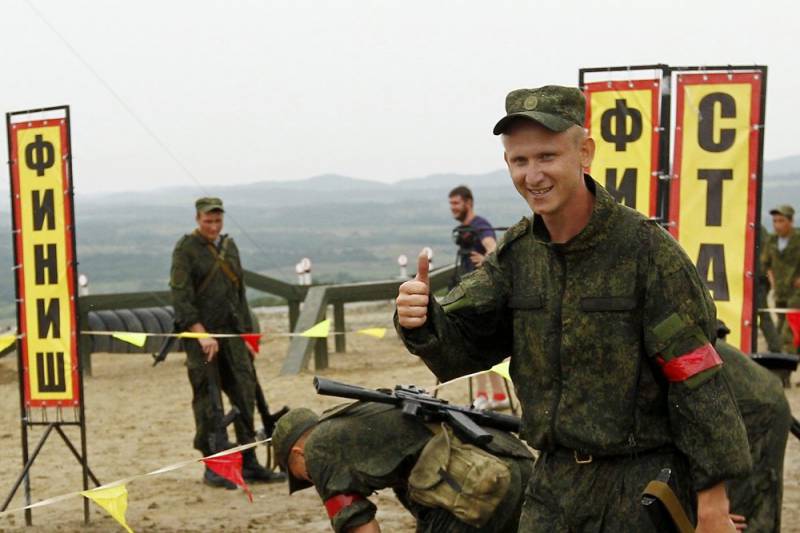 "Each crew passed three laps of nine kilometers, after which it passed the baton to the next crew of its team. The racetrack is laid on a rugged mountain-wooded area. In some places, the elevation differences were 100-200 meters, while the speed of the airborne assault vehicle on the route should always remain high - at least 30-40 kilometers per hour, "the newspaper reported in the Southern District.
According to the press service, "the route itself is one large obstacle course, equipped with special sections - a track bridge, a ford, a fiery strip, a track in the mine-explosion barrier, two slopes, a barrier and maneuver section".
"In the group of leaders there are teams from Ryazan, Kamyshin and Pskov, there is a persistent struggle for every second and every meter of the race track. None of the teams is going to surrender without a fight, despite adverse weather conditions and a difficult race track located in a mountainous and wooded area. All participants show perseverance, willpower and all the best qualities inherent in the Russian character, "commented the video referee Gennady Brookman.
Victory in the competition "landing platoon" won the team of the Ryazan Airborne School. She will represent Russia at the "International Army Games - 2016".