The head of the Lithuanian Foreign Ministry, Linas Linkevicius, commenting on the words of the Russian ambassador in Vilnius, said that the possible deployment of Iskander complexes in the Kaliningrad region "has nothing to do with retaliatory actions," reports
RIA News
.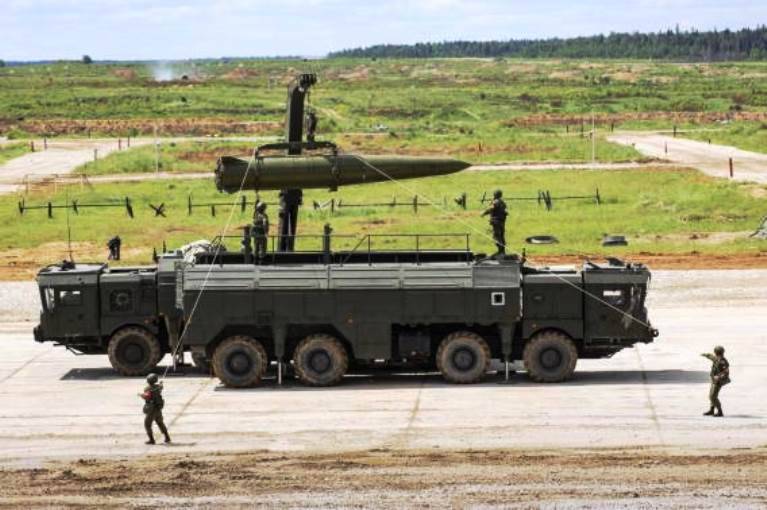 Earlier, Russian Ambassador Alexander Udaltsov said in an interview with the media that "the possible deployment of Iskanders in the Kaliningrad region will be a serious response to the actions of the United States and NATO in Europe."
Linkyavichyus:
"First of all, this step has nothing to do with retaliatory actions, since the anti-missile systems are absolutely not directed at that, and this has been explained more than once. And the reasons for the deployment of weapons by Russia never had to look. These decisions were made earlier, even a couple of years ago, and this is only a "pretext" - these propaganda actions are used for their own purposes and may justify certain actions or measures. "
"Russia's military activity near the Baltic countries, the amount of exercises and the number of military do not even compare with what is happening in our territories," the foreign minister said.
"The capacities that our country possesses, and even the additional capacities that we are talking about now - the battalion units stationed in each Baltic country, will not exactly change the strategic balance so as to require a response. Without looking at propaganda conversations, we must calmly and responsibly do what we have pledged - to guarantee the security of our countries, "Linkyavichus concluded.