The delegation of the Russian Federation in the OSCE Parliamentary Assembly considered the Ukrainian draft resolution on Crimea "biased and biased", and therefore refused to discuss it, reports
RIA News
the message of the head of the Russian delegation Nikolay Kovalev. The session takes place in Tbilisi from 1 to 5 July.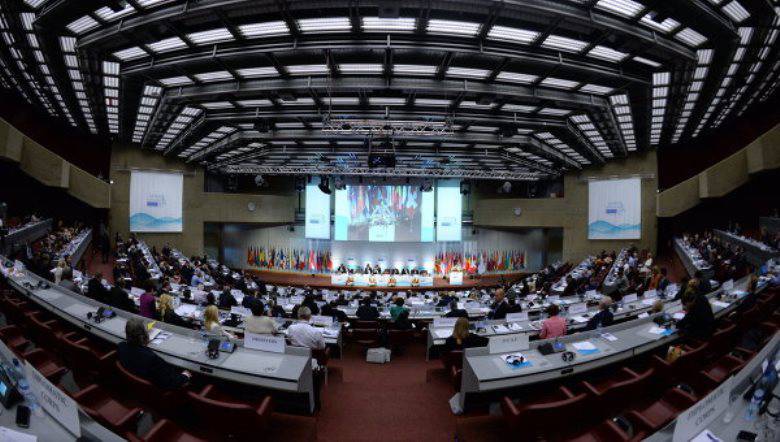 On Sunday, the "OSCE PA Standing Committee considered a draft resolution that Ukraine introduced -" on violation of human rights and fundamental freedoms in Crimea, violation of the rights of the Crimean Tatar population ", said Kovalev.
"We spoke, stated that the document is absolutely biased, tendentious, has a pronounced anti-Russian character, and therefore it is not subject to revision," he said.
"Basically there was talk of" torture ", but not a single fact was cited. That is, these are all certain propaganda slogans: "human rights are being systematically violated," "the situation is getting worse," "measures must be taken immediately and Russia punished." With such a statement, we naturally do not agree ",
said the diplomat.
The Russians were supported by the French delegation, noting that recently representatives of the Council of Europe were in Crimea.
"By the way, the (draft) resolution mentioned that (to the Crimea) observers are not allowed ... Nothing of the kind, we said, please come. And in the speech of the French was one to one: before adopting this resolution, you need to go to the place, look, draw conclusions and then take it, "said Kovalev.
"We agreed with such a question. But, taking into account the anti-Russian spirit of the committee as a whole, the resolution was accepted for consideration at the plenary meeting, which will be done tomorrow (July 4), "he said.
According to the Russian diplomat, "many people are on the sidelines, they say that they would like to visit Crimea, but so that it is not known." "But we say: listen, we do not do such things. There are laws, there are limits. Naturally, all these laws we must comply with. So please come, "added Kovalev.