Airborne cruiser Admiral Kuznetsov began preparations for a long voyage to the Mediterranean, which is scheduled for this fall, reports
RIA News
source message in the headquarters of the Federation Council.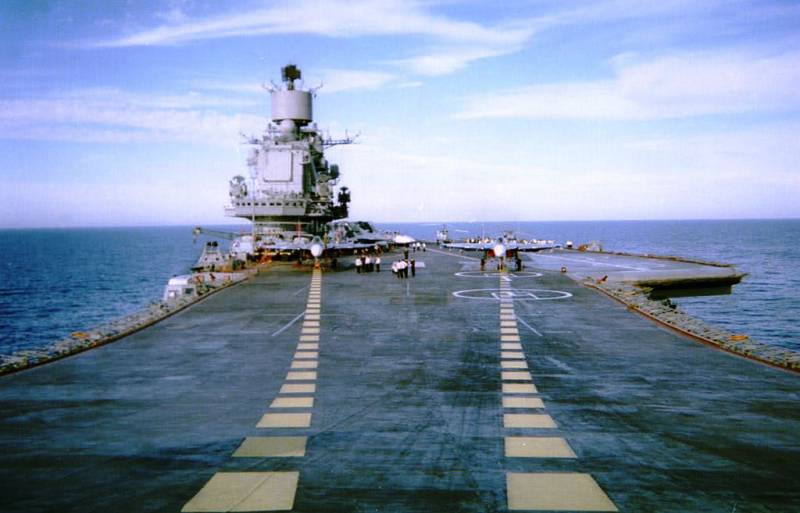 "The ship's hike is scheduled for this fall. Currently, the crew submits coursework tasks K1, K2, K3, which involve the preparation of the crew for a long hike and use
weapons
", - said the source.
"After the completion of this stage, the crew will hand over the task of swimming in the order, that is, as part of a group of guard ships. For this, "Admiral Kuznetsov" will enter the training ground along with one or two surface ships of the North
fleet
like a destroyer or a frigate for working out the tasks of mine, anti-submarine defense, as well as other tasks, "he said.
The interlocutor stressed that "only upon completion of these tasks, as well as after training with Su-33, Su-25 and MiG-29K aircraft, he will be ready for a long hike."
According to him, currently deck pilots
aviation
SF complete training on the flight simulator NITKA in Crimea.