The Minister of Defense of the Russian Federation instructed to prepare proposals for developing confidence-building measures that would increase the safety of flights over the Baltic Sea, reports
RIA News
message of the Russian military department.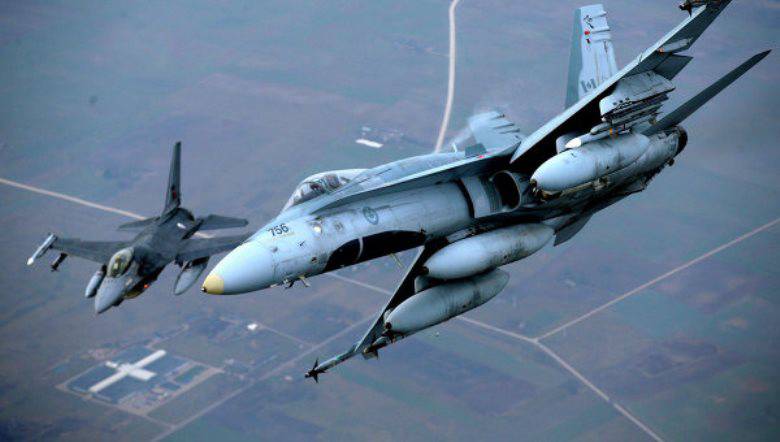 "Fulfilling the instructions of the President of the Russian Federation, the Minister of Defense of the Russian Federation, Army General Sergei Shoigu instructed to prepare proposals for developing a system of confidence-building measures that increase flight safety
aviation
in the Baltic Sea region. In particular, a number of relevant organizational and technical measures are being developed, including the use of "transponders" by the Russian aerospace forces, "
says release.
It is noted that "this will allow the air traffic control services of the Baltic region countries to identify Russian aircraft when they fly over the neutral waters of the Baltic Sea".
"In the case of the response of the NATO countries to fly their aircraft with the included" transponders "near the Russian borders, experts of the Russian Defense Ministry can take part in a detailed discussion of this issue at the expert level," the press service said.
The use of "transponders" would undoubtedly increase flight safety, but NATO will not take such a step, since it is interested in maintaining military tensions, believes Konstantin Sivkov, president of the Academy of Geopolitical Problems.
"These" transponders ", and to be more precise, the" friend-foe "recognition system, will be quite an effective tool for ensuring flight safety. It will be immediately clear what type of aircraft it is. This is the right decision, but the partners from NATO will not go for it, it is unprofitable for them, they need tension at the borders of Russia, "said Sivkov.
At the same time, he noted that "the" transponders "will not harm the military potential of Russia and NATO, since in the event of the outbreak of hostilities they can be easily removed from the aircraft, but the United States will not want to give up the possibility of leaving their aircraft unidentified near Russian borders."
"The issues of accusing Russia of violating air borders will immediately disappear, this will increase safety and reduce military tensions in the air." In addition, earlier we had to fly an airplane into the air to bring closer and identify a detected airborne target, and now we will know that this is an American reconnaissance aircraft. It is extremely unprofitable for the United States, "Sivkov stressed.