On Friday evening, the newest diesel-electric submarine "Stary Oskol" successfully completed the inter-fleet transition from the North to the Black Sea Fleet and arrived at the Novorossiysk military base - to the place of permanent deployment, reports
press office
YuVO.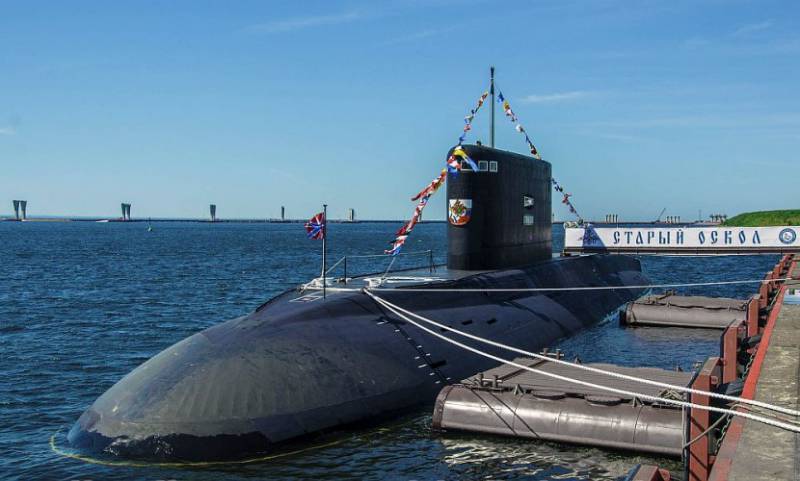 "On the occasion of the replenishment of the naval fleet of the Black Sea Fleet with a new submarine in Novorossiysk, a solemn ceremony of the meeting took place, in which the commander of the Black Sea
fleet
Admiral Alexander Vitko, "the release said.
Help press service:
"Stary Oskol" is the third diesel-electric submarine of the 636.3 project, built at the Admiralty Shipyards in St. Petersburg specifically for the Black Sea Fleet.

This submarine project belongs to the third generation of diesel submarines, which are considered to be one of the lowest noise compared to counterparts in foreign naval forces and have higher combat effectiveness than the latest Russian missile-torpedo armament, radio electronics and hydroacoustic systems ".