The capabilities of the Nerekhta robotic complex, the Autorobot vehicle and the Hornet UAV will be demonstrated at the Army-2016 forum in September, the
Ministry of Defense of the Russian Federation
.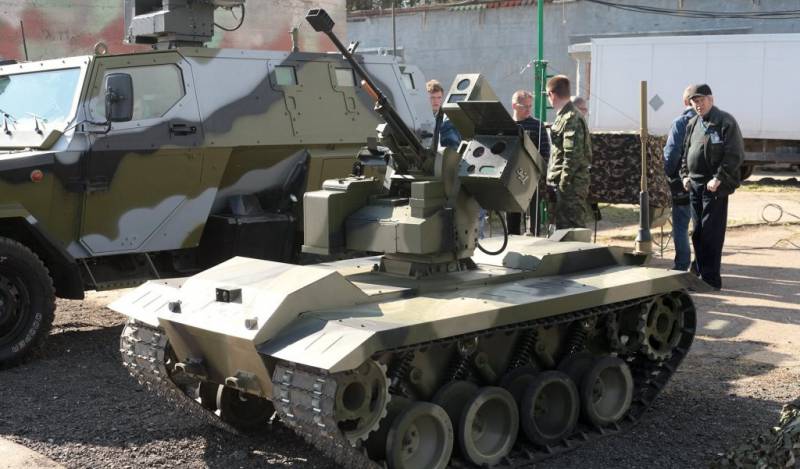 "Within the framework of the dynamic display program of the II International military-technical forum" Army-2016 "at
tank
The director of the Alabino training ground near Moscow will demonstrate the capabilities of promising examples of domestic robotics. The demonstration show will involve promising Nerekhta robots, the Autobot robotic vehicle, and the domestic complex with a Shershen helicopter unmanned aerial vehicle, "the release said.
It is noted that the demonstration of the complexes will consist of 4-x episodes. "In particular, the robots have to make passes in the mine-explosive obstacles and demonstrate their driving and maneuverability in the conditions of modern combined-arms combat in a difficult part of the terrain," the press service said.
"In addition, in the sector of static exposition of defense enterprises, it is planned to demonstrate the promising mobile robotic complex" Kobra-1600 ", which is part of the mobile engineering complex of mine clearance (MICR), designed to effectively ensure the clearance of terrain and objects in urban environments," message.
The show program is designed for 3 of the day - from September 6 to 8. The central venues of the forum will be Patriot Park, Kubinka airfield and Alabino test site.