The US Navy and the combined NATO fleet believe that the new Russian submarines with their missile systems are the most formidable
weapons
Russia, writes The National Interest, citing the opinion of Vice-Admiral James Foggo, who led the NATO naval maneuvers as part of the Baltops-2016 exercise. Article leads
RIA News
.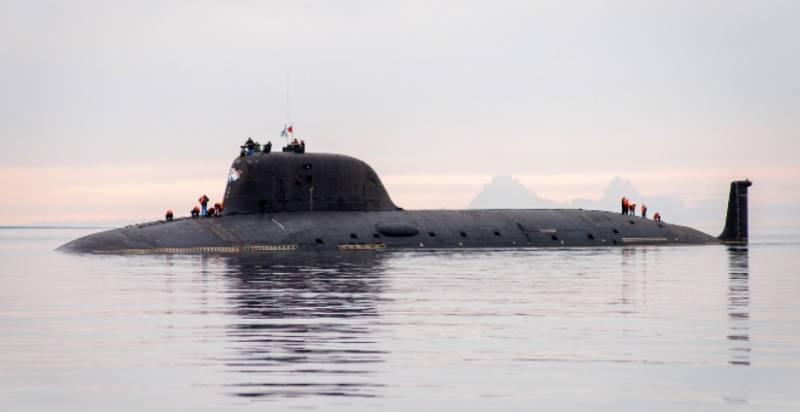 "Russians build some invisible diesel-electric submarines and place them around the perimeter of the (European) theater," said Foggo.
He paid special attention to project 885 Ash. "This is a very impressive submarine. If you look closely at the structure of the Russian
fleet
where research and engineering resources have been thrown, it will be noticeable that the bulk of the effort is directed to the development of underwater capacities, "the admiral noted.
Foggo agreed with his adviser, analyst at the Center for Analysis of the Naval Forces, Elerik Fritz. According to him, "Russian submarines are one of the most dangerous threats among all that the US Navy could face on Earth," he said.
Nevertheless, both of them are confident that "despite the modernization of the submarine fleet, the West retains an asymmetric advantage in armaments over Russia." Although, they admit, "this advantage can quickly melt away if the pace of development of Russian submarines outstrips the speed of improvement of Western anti-submarine weapons."
"We cannot allow this to happen, therefore (we) should continue to develop in order to gain technological advantage for our vessels, to make them more invisible and more powerful. If we want to continue containment (Russia), we will have to respond to these challenges, "Foggo said.
The Americans consider the Russian threat integrated - "the mentioned submarines are included in the air defense system of the Northern Fleet, which also uses C-400 anti-ship systems, anti-ship cruise missiles and coastal missile systems Bastion," explains the author of the article.
"These and other types of weapons are included in the so-called A2 / AD bubble (restricting and blocking access), which complicates maneuvering in the region to the alliance," the admiral added.
At the same time, Foggo and his adviser stressed that "the current situation is not a repetition of the Cold War, and Russia does not pose a threat to the existence of the West."
"We are interested in involving Russia in the European order. This is a balance, not a war, "Fritz summed up.