A truly amazing legal precedent creates one of the countries of the European Union. We are talking about Estonia, the Ministry of Justice which made the final decision on the extradition of an Estonian citizen (attention!) To Ukraine, which suspects to participate in hostilities in the Donbass on the side of the LC. Maria Elisa Tuulik, press secretary of the Estonian Ministry of Justice, spoke about extradition of an Estonian citizen to Ukrainian justice.
Site
Estonian Justice Ministry reports that Estonian citizen Vladimir Polyakov was extradited to Kiev due to the fact that the Ukrainian investigating authorities suspect him of using
weapons
against the Ukrainian security forces on the territory of the Luhansk region. Under Ukrainian law, he faces up to 15 years in prison.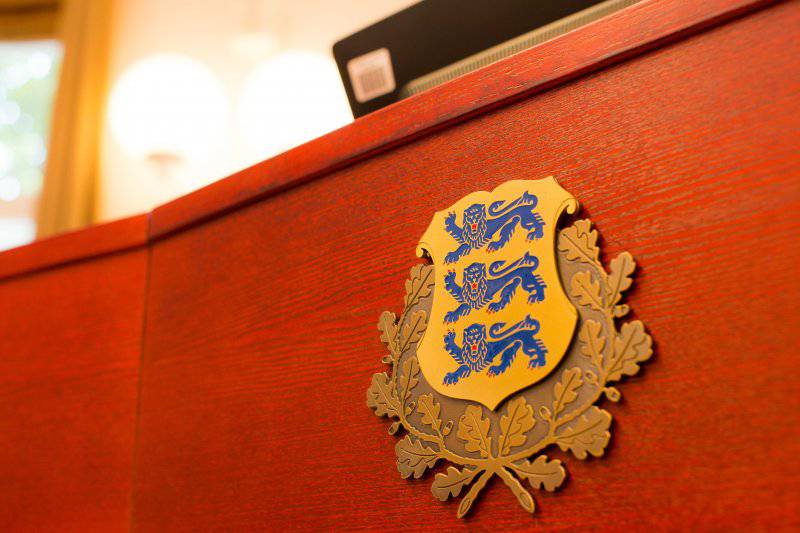 It is noted that Vladimir Polyakov (ex-soldier of the Armed Forces of Estonia and the French Legion of NATO) was detained by Estonian border guards on a bus en route to the territory of the Russian Federation. Polyakov himself admitted that he was going to arrive in Lugansk (for the third time) through the territory of the Russian Federation. If you believe the reports of the press service of the Ministry of Justice of Estonia, then Polyakova then found weapons and ammunition. Whether each time Vladimir Polyakov left the Estonian territory to Lugansk with an arsenal of the weapon in a trip bus? - Estonian press service does not comment on this ...
Attention should be paid to the following fact: the Tallinn court last year made a decision on the basis of which the Estonian citizen Polyakov cannot be extradited to a foreign state. But now, as it turns out, the Estonian government, in fact, having ignored the decision of the judicial authorities, decided to extradite the person with the Estonian passport to Ukraine.
The Prosecutor General of Ukraine has already sent thanks to Tallinn for issuing the "Square" citizen of a country belonging to the European Union.
In fact, such a decision of the Estonian government actually violates the basic constitutional principles of the entire EU, including the principle of separation of powers.