At the Eurosatory 2016 exhibition recently held in France, VALHALLA from Slovenia presented the ODIN 570 combat module with the famous L70 automatic automatic gun (57 mm) made by the Swedish concern Bofors, reports
Messenger of Mordovia
.

Ammunition gun is 100 shots. There is also an 5,56-mm twin machine gun and a remote-controlled machine gun caliber 7,62-mm. Ammunition of both - on 2 thousand cartridges.
"L70 is able to effectively destroy various armored vehicles such as BMP, BRM and BTR. And also disable the main combat
Tanks
, hit planes, helicopters and unmanned aerial vehicles. The module has the necessary reservation. It is equipped with modern multi-channel sights, so the crew gets the opportunity to hit targets both day and night, "the article says.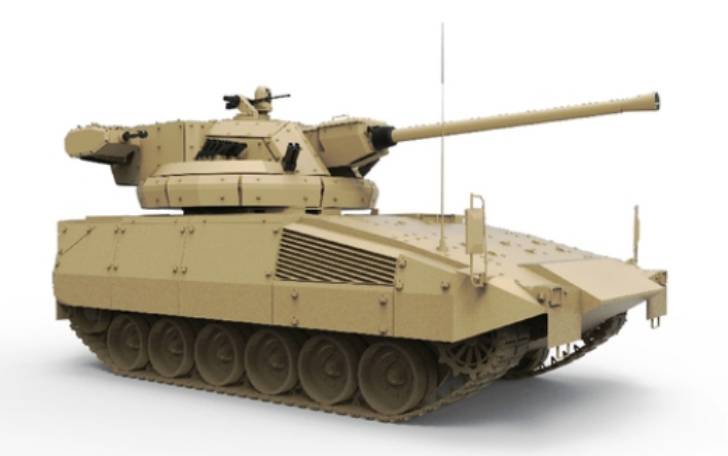 According to the author, "Slovenian specialists offer ODIN 570 for installation on modern combat vehicles, like the German Puma BMP, and on obsolete tanks, such as Leopard 1, M-60, T-72."
It is noted that their version of the T-72 with the specified module, the developers called BMPT-72.
"According to military experts, despite the fact that the development of the Slovenes are quite interesting, they will not seriously compete with such giants as UVZ. However, it is possible that they will be able to conclude a certain number of orders, including the modernization of the T-72, "writes the publication.