Military sources in Syria provide information according to which the plane of the SAR Air Force fell in the area of ​​El-Kalamoun in the province of Damascus. According to the information agency
Sputnik
, the pilot's fate is still unknown. In this case, the material states that the pilot managed to eject.
Against this background, an information resource
AMN
Publishes a report stating that the militants of Dzhebhat an-Nusra, as well as other groups supporting them, defeated the Syrian government army in the north of Latakia. Recall that yesterday, Syrian sources published data that the SAR AF marines successfully counterattacked militant positions in the area, after which several terrorist groups hid on Turkish territory.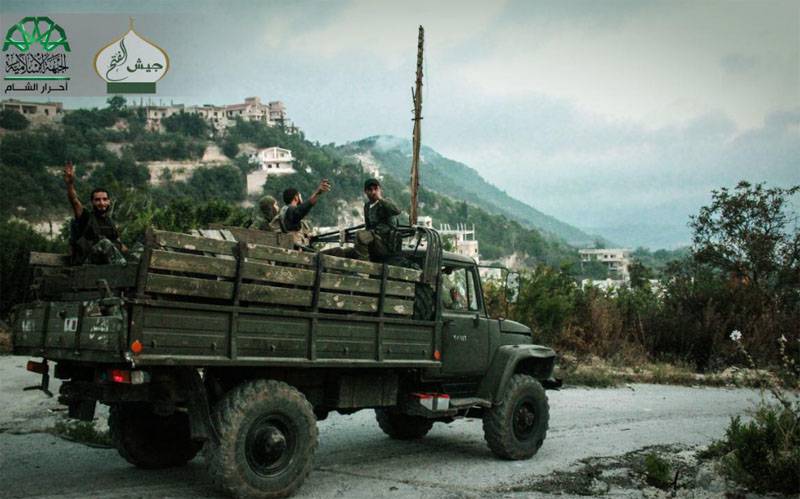 If you believe the media sources of the militants, then in the area of ​​the settlement of Kinsabba, jihadists knocked out 4
tank
T-55 belonging to the Syrian government forces. It is noted that the militants of the "Jebhat al-Nusra" and troops loyal to them representatives of the armed forces of the Syrian Turkoman fired on the positions of the army of the SAR from grenade launchers and anti-tank missile systems. SAR army units, having suffered losses, retreated from their positions to the south.
The propaganda portals of the militants report that on the eve of Dzhebhat al-Nusra and Ahrar al-Sham they held a council, at which it was decided to jointly use armed groups in the provinces of Lattakia and Idlib.