Ukrainian state-owned enterprise SpetsTekhnoExport, a member of a consortium with the Polish company WB Electronics, received an order to supply the Polish Air Force 40 guided air-to-air missiles P-27Р1 for MiG-29 fighters, reports resource
www.altair.com.pl
.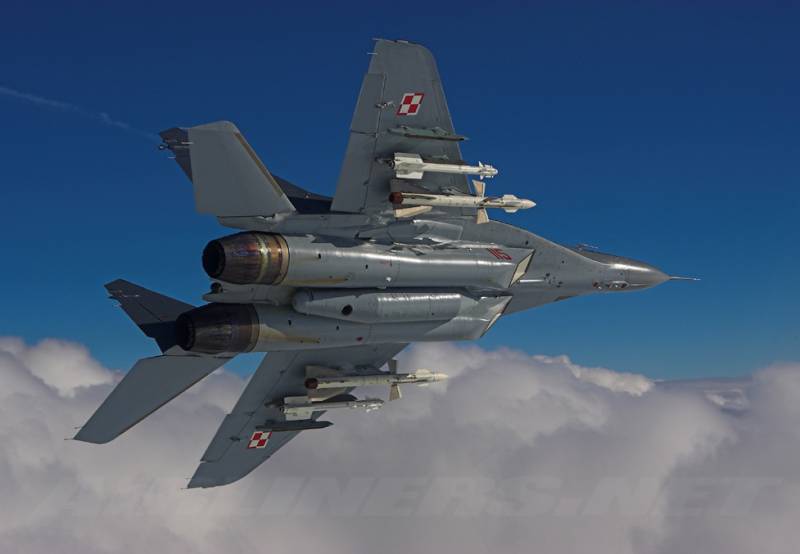 MiG-29 Polish Air Force (onboard number "115", serial number 2960535115 / 4503) with suspended guided missiles of the Р-27 family (in this case Р-27Р), 2015.
It is noted that "SpetsTechnoExport" is "the only supplier of the P-27P1 missiles outside Russia".
Post a Polish resource commented blog
bmpd
: "The Polish Air Force announced a tender for the purchase of 40 R-27R1 missiles for MiG-29 fighters in November 2015. The tender from the very beginning was a formality, since the only real supplier of R-27R1 missiles of a new production for Poland could only be the Artem State Joint-Stock Holding Company (Ukraine), and thus the question was essentially reduced to the choice of an intermediary company for the supply of these missiles with Ukraine. In addition to the consortium WB Electronics and GVP SpetsTechnoExport, two Polish companies also submitted applications for participation in the tender - Megmar Logistics & Consulting (Kutno) and Cenzin (Warsaw).